One thing I have noticed is that the old town of Havana has actually gotten quite pricey over the years. It used to be much easier to find $1 beers and $3 mojitos in the tourist district. But that's all changed now with the hoards of cruise shipping pulling into Old Town Havana docks. American tourists stream off the boats, willing to spend crisp US dollar bills, and consequently, prices have risen. Simple supply and demand.
Let's get those Cheap Drinks Havana
Get further away from the cruise ship area, and Old Town Havana itself, and suddenly the price almost halves. Get further away again, and pay in Local money, not USD.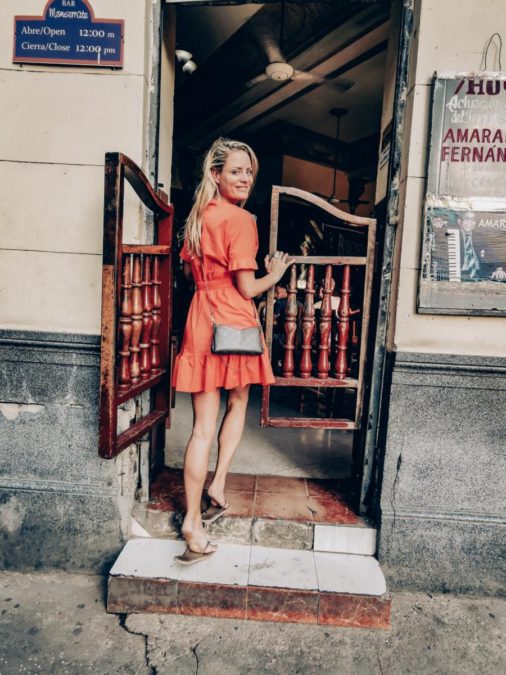 Old Town Havana and current prices for beers and mojitos.
Expect to pay around $5 for a mojito in most bars in Old Town Havana now, this is up considerably from my previous visit. Many of the places offering $5 mojitos are actually only offering that price as "happy hour" which does seem to go for multiple hours, which is good.
I also noticed a cheeky grin and a joking tone used when asking the waiters "Is it happy hour?" before you enter an otherwise quiet bar, which will almost always get you happy hour prices, no matter what the time.
For this reason, the more popular the bar, generally, the more expensive the drinks. Also, note the location. Anything near any place with "Hemingway drank here" signs, will be considerably more expensive to get a drink.
Walk down the laneways and the less popular streets to pick up the bargain $3 mojitos. They are still around. I didn't see anywhere doing $1 beers anymore.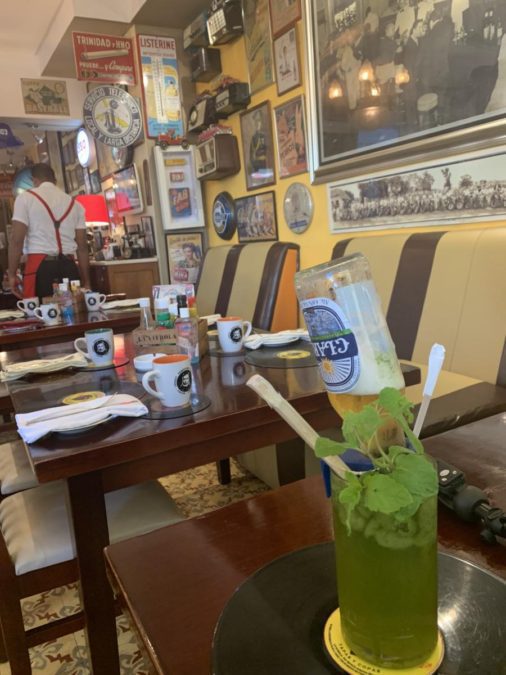 Be careful of the cheap drinks in Havana
The alcohol used in the cheap drinks mind you, is not the good stuff. Unless you see them opening the bottle fresh and pouring Havana club into your cup, you may be being served counterfeit rums. This is a prevalent issue in Cuba and has come about because of 'searching'. You can read more about that here.
Drinking counterfeit rums will not cause you too much harm, as they do in other countries. But it may leave you with a slightly worse hangover the next day. And also, who wants to pay more for a cocktail only to get fake booze in it? Accept that it is common in tourist areas and be mindful of how many you have.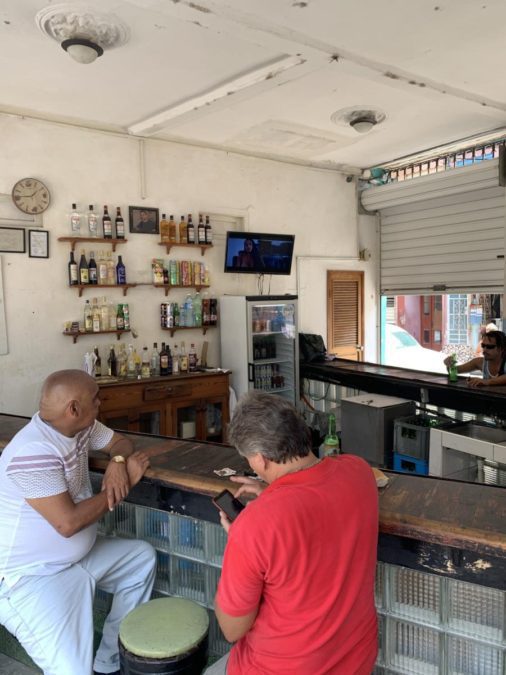 The cheapest bars in Havana that are foreigner friendly
Silvia Cafeteria – cheapest drinks in Havana!
This local joint and state-run bar can be found at Calle Vapor and Principe, Vedado, Havana
Beer $1
This "cafeteria" serves beer and rum alongside cheap cigars and soft drinks just on the outskirt of Old Havana City. Expect to pull up an old weathered wooden stool next to a few old-timers. Silvia cafeteria is a local hangout in the suburbs of Havana. It's a stone's throw from Old Town Havana so it's worth the short walk to get there. What you see is what you get there, it's a small bar with a small range of choices, go there thirsty and drink whatever the guy next to you is drinking.
The menu changes depending on what stock they have and it is all local. They do not stock any international drinks, but why would they?
The local rums are plentiful and there is an interesting range of locally brewed beers. The fridges are kept cold and the locals have no problem with the odd foreigner popping by for a cheap drink.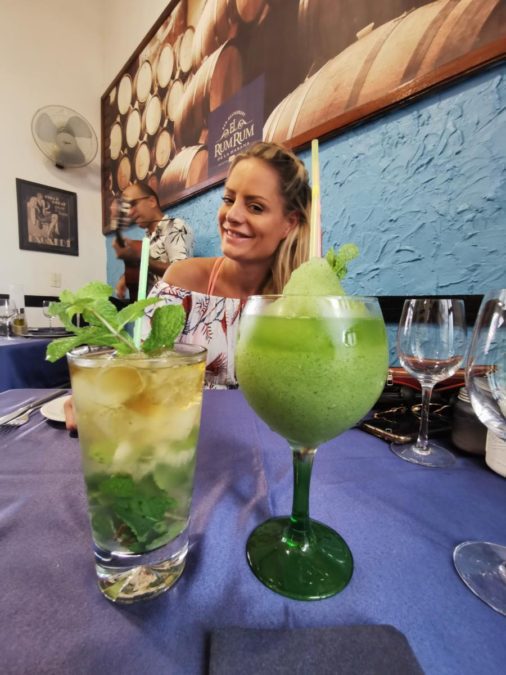 El Rum Rum – cheap drinks in Havana with good food
This tourist hangout can be found at Calle Empedrado No. 256 Entre Cuba y Aguiar
Mojito $5.50 (Average price in Havana, but the size is what makes them stand out as a bargain)
What makes this place great is the size of the mojitos for $5.50. The glasses are huge and you really feel like you are getting your money's worth. And yes, a lot of that is ice and water, but they are also considerably stronger than many others I sampled on the street of Old Town Havana.
And yes, for the purpose of helping you plan your drinking tour, I drank a lot. You're welcome.
El Rum Rum also has quite a decent food menu. It is actually a restaurant. So come here for a decent feed of Ropa Vieja or grilled chicken and rice, and then drink your afternoon away.
They allow the roaming bands of Old Town Havana to enter frequently, so have some small change available for that. It creates a nice ambience sometimes, but if you want to avoid the band, try and get a table a bit further away from the front of the restaurant.
You can see their menu here as of June 2019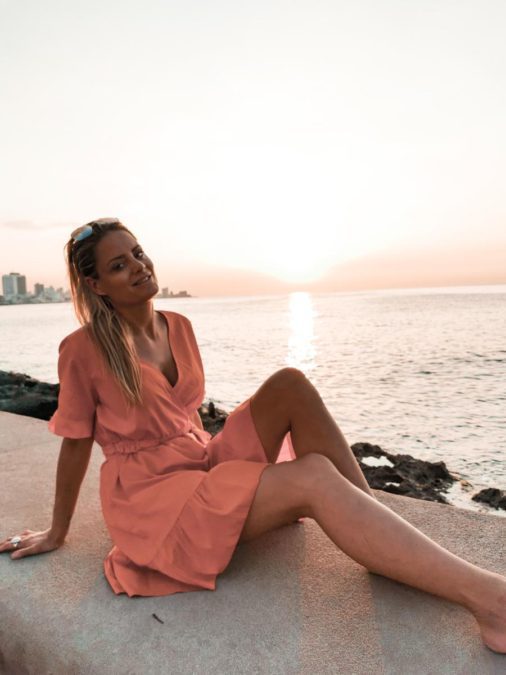 The Malecon
The cheapest place to drink in Havana, hands down, is the Malecon, just outside Old Town Havana. Walk to the sea wall and drink with the sunset and the warm sea air. It's a great way to watch the sun go down, its incredibly cheap, and you are surrounded by hundreds of happy local Cubans doing the same thing.
Buy your beers from a store on the way out for under $1, or a bottle of Havana Club Rum for $4, and sling your legs over the wall and enjoy the show.
Cheap, easy, fun. What more could you want!?
Drinking in Havana will definitely cost more money than you first envision. It all adds up fast and suddenly you will find you have spent over $100 on a night out. It's a good idea to keep these three options as a backup for future drinking adventures in Cuba. If you know of other places for Cheap Drinks Havana, let me know!
For cheap drinks in Viñales Cuba, check out my post here
Getting around Cuba can be fun in the old cars as they use them now as shared taxis all over the country. However, if you want to be able to explore the countryside at your own leisure, consider hiring a car. I've outlined how to do it over in my post " Driving in Cuba"