Getting a table at Gaggan is not easy. I tried 3 times. I didn't even get a reply. It took a hotel concierge to pull the strings, eventually landing me the most coveted restaurant booking in Bangkok.
Gaggan was just named as the 4th best restaurant in the world by The World's 50 Best and deservedly so. Chef Anand Gaggan already has 2 Michelin stars with the same restaurant, so its a guaranteed winner.
However, if you were wanting to come, you might want to do it soon. Gaggan will be closing down permanently in June 2020. I expect the waitlist to get in to increased as June gets closer!
RELATED: Stop into Gaggan's wine bar next door called WET for a glass of vino before you head into your reservation.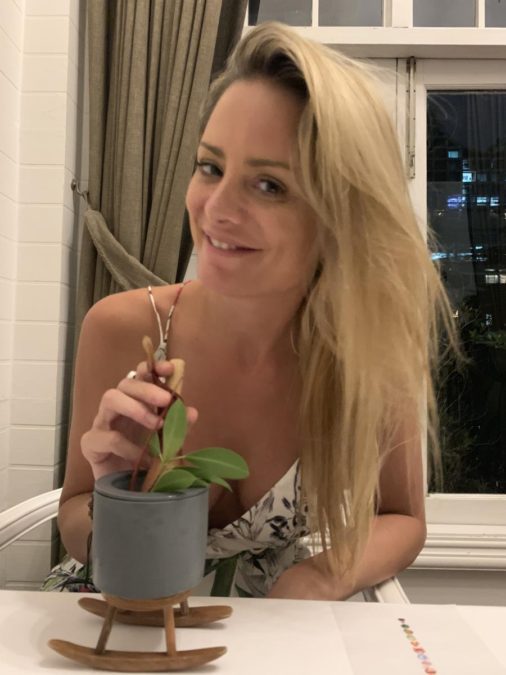 The menu at Gaggan as of June 2019
The only option for dining at Gaggan is to have the 25-course degustation menu. It's priced at 8000Baht per person, plus 10% service and 7% VAT.
The staff do ask if you have any allergies and will make allowances for them.
As I eat errrrrrything, I had the menu in its entirety with no changes or subs.
I did forget to take a picture of a couple of the plates because I was required to eat them so quickly.
The photos are all in order of the menu below.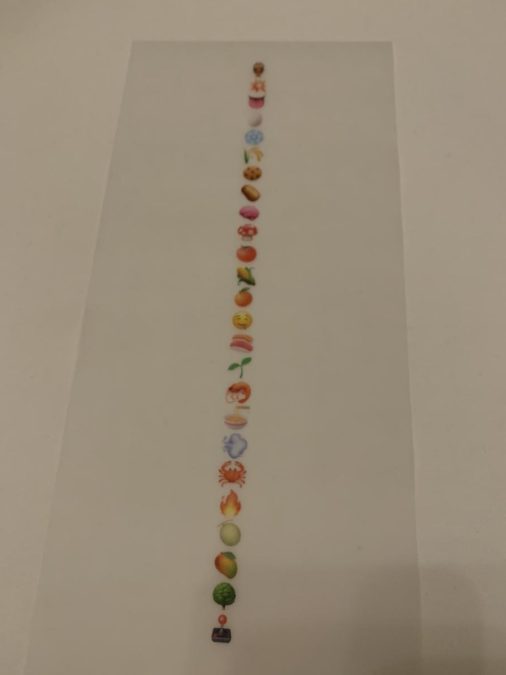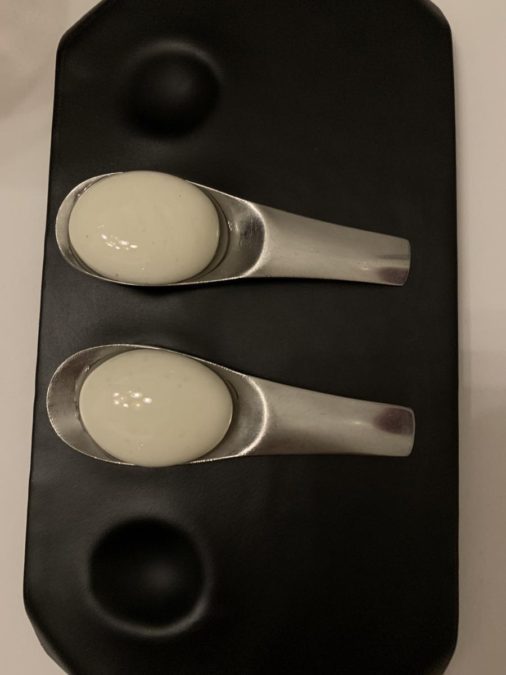 Standout dishes
I absolutely loved "Chili nest". It was reminiscent of Pani Puri a watery street food in India. Delicious! What looked like a small speckled egg actually cracked when you bit it, and out gushed the delicious tart pani puri water. I could have eaten a platter just of them!
"Brain damage" while not particularly being memorable for the taste (with 25 dishes being served in rapid-fire, it's hard to recall each one) the theatrics of its presentation was wonderful. Diners are blindfolded while the servers take photos of your expressions. My camera came back with this funny selfie too!
Gripes about Gaggan
I might be alone in this one, but I felt like it was too much food. By around course number 16, I was over it. The last 5 or so courses were just forced in, and the enjoyment was gone. I barely ate some of the dishes too because I was so full. I know, it's a silly complaint.
While I love the menu being emoji characters, being a chef, I'd prefer to have known more about each dish. The menu we were able to take away with us only had the emoji menu with an additional 2 words per dish. Even with the photos, it can be hard to decipher.