If you are planning your vacation to Munich this Oktoberfest, make sure you plan a few other local adventures too. The beer halls are great, but when you need a rest from the beer, you will see that Munich has a lot more to offer too.
Here are 5 cheap and easy things to do in Munich this Oktoberfest that don't involve drinking in lederhosen.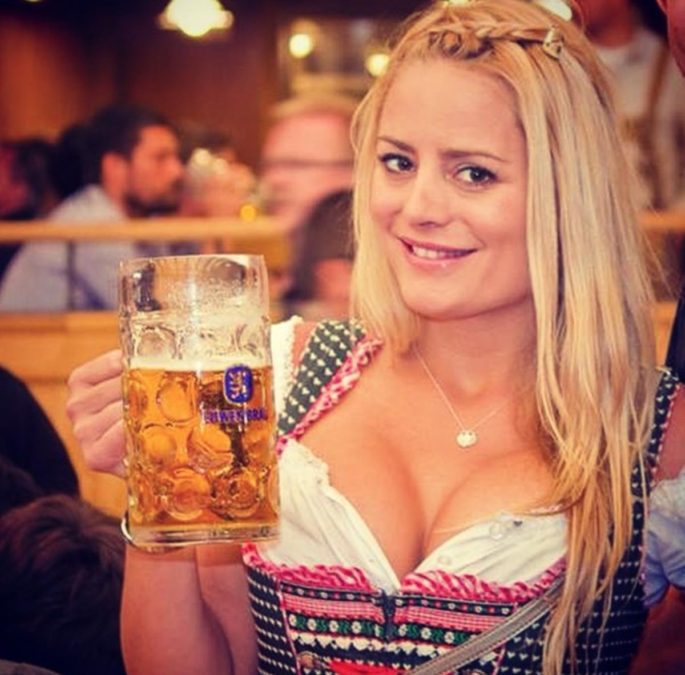 Grab a stein at the Hofbrahaus
For anyone visiting Munich no matter the season, you must pop into the famous beer hall for a few drinks.
The upstairs does not always open, but to be honest, the downstairs is where the action is anyway. A stein is just under 10Euros per litre. They also serve great German food if you're looking for a bite to eat.
Keep an eye out for the pretzel girls walking around selling pretzels for 1.40E. It's a cheap and easy way to soak up the beer if you have drunk too much, as we all do 😉
Keep in mind, if you are in Munich around Oktoberfest time, prices usually increase somewhat. The queue to get in can also increase, so plan your visit accordingly.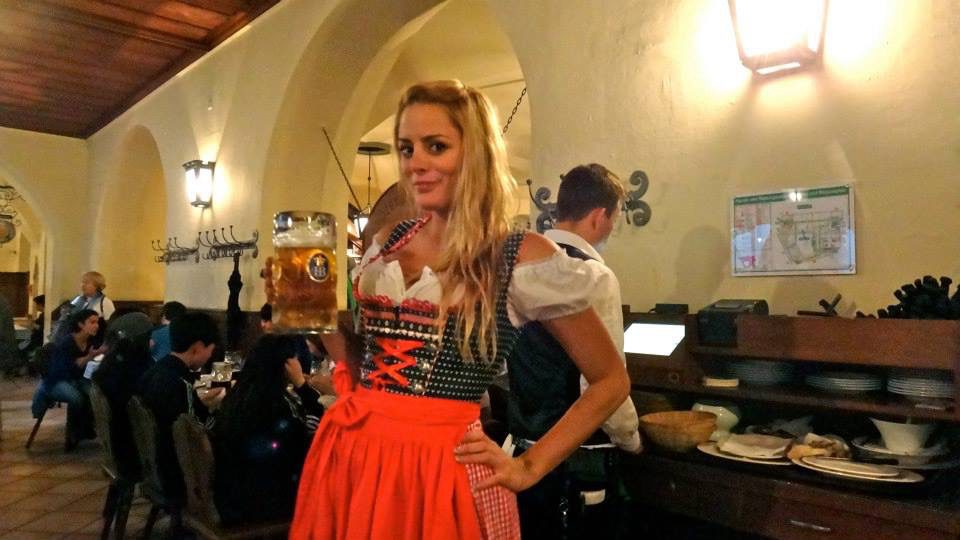 Buy a Dirndl/ lederhosen
The streets around the main square are lined with shops selling lederhosen and dirndls.
Dirndl is the cute 'beer wench' costume you see on every German bar advertisement. Actually, it's synonymous with most things German.
The cheaper shops will sell the full costume for around 100-150 euros. It will be cheap, and it will look cheap. Let's be honest. You can pick up a Dirndl or Lederhosen super cheap from the side of the road during Oktoberfest, but the quality is awful.
If you go to the top floor of almost any department store, you can buy a much better quality dress for around 50 euros more. Sure its more expensive, but you're going to get years of use out of it at costume parties and Oktoberfest festivals worldwide.
Visit the science museum
The science museum in Munich grabbed my attention for a number of reasons.
1. I am a bit of a nerd.
2. It seemed to be advertised everywhere
3. It was raining and miserable outside anyways.
It was almost the best thing I have done while in Munich! As far as science museums go, this is consistently on everyone's top 10 lists.
The museum covers all areas of science from Aviation to Electricity and microchips to mining equipment! It was as eclectic as it was informative and interesting. Most of the exhibits are written in German and English, but a few had no translation. I just made up my own story to go along with it in that instance.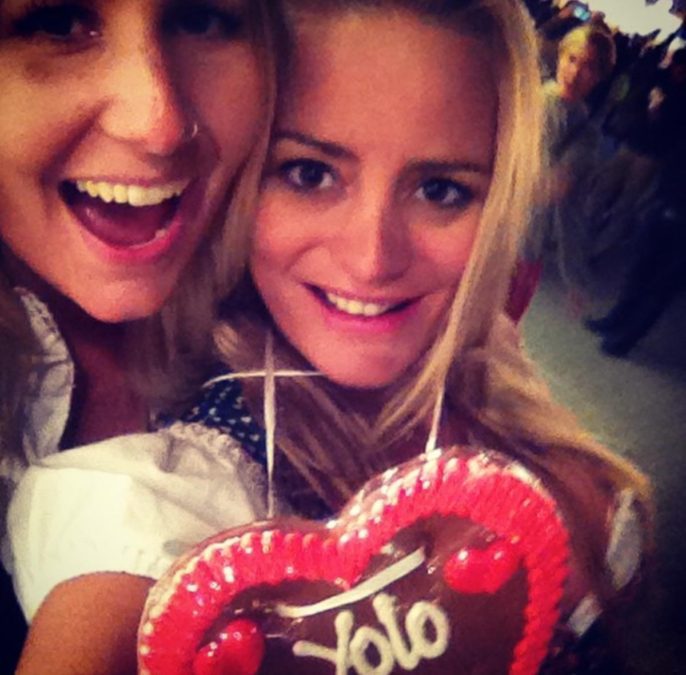 Eat Gingerbread in Marienplatz
German gingerbread is world-famous, it is easily Munich's favourite cookie. If the weather is nice, grab one and head to Marienplatz to chill out in the sun with a Lebukuchen Schmidt gingerbread. They are the most famous makers of the delight. It's worth the splurge!
It's the best (almost) free thing you can do in Munich hands down.
Try the mixed meats platter at Ratskeller
This famous restaurant in the Old Town of Munich offers a mixed platter of meats and spreads.
Starting at just 21Euros a platter, it's a great deal and it's well worth it. This place can get busy with German tourists which highlights how good the food is. The selection is mostly local to Munich, with plenty of sausages and potatoes on the menu. The selection of cured meats was fantastic, but my favourite was actually the Obazda spread. It was delicious!
RELATED: How to spend 24 hours in Paris