I am confusingly both a backpacker and a luxury traveller. I normally work as a superyacht chef travelling the world. But this little blog was set up back when I was a travel agent.
I love food, cocktails and bikinis. Probably, actually, in that order.
It's easy to just take a few pretty pictures for Instagram and then forget about it. But I want to share more than that with you, I want you to be able to come along on the journey too and learn about the destinations as I travel. Learn about the culture and food. Especially the food!
I think food markets and cooking classes are the way to a new countries heart. I intend to see and share as much of the food tours as I possibly can with you. So stick around and check back frequently to see new posts, from exotic locations.
What other travel bloggers can bring with them extensive food knowledge after cooking for celebrities and billionaires on superyachts? Just me, that's who!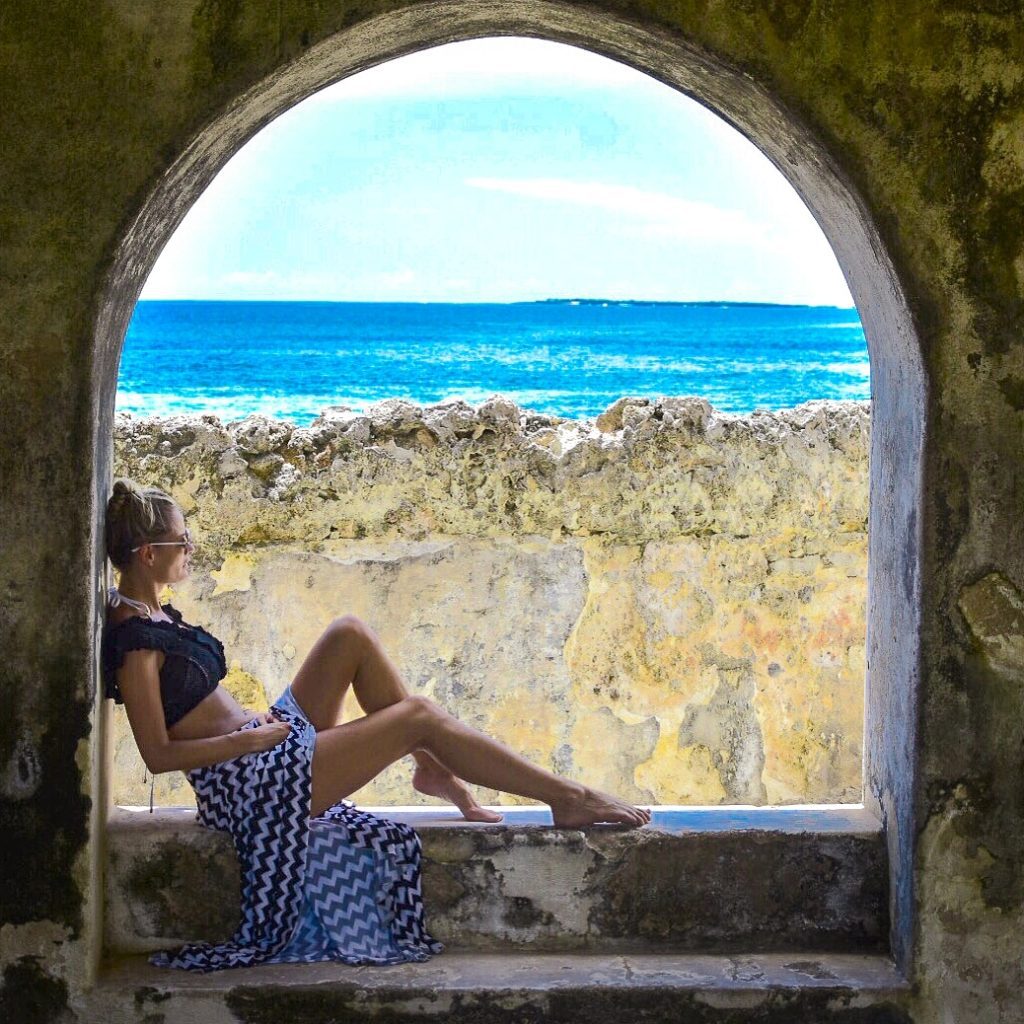 I have around 115 countries under my belt already.
Over the past 15 years of travel, I have been lucky enough to have witnessed the sunrise over Machu Picchu, learned to cook with a famous South Korean Monk from Netflix, taught children in Nepal, rode camels in Egypt and danced at a carnival in Trinidad.
I have driven around Southern Africa on safaris and strolled through countless markets in Europe and Asia.
I have drunk at a rum distillery in Jamaica, hiked the great wall in China , I've been missile attacked in Agdam and banned from Azerbaijan for life.
Then, I've swum with whale sharks in the Philippines, slept in a penguin sanctuary in Patagonia, birdwatched in the Ecuadorian Amazon and visited countless UNESCO sites.
I have ticked off almost every one of the 7 wonders of the natural world!
Why I started this blog.
I started this blog some years ago when I worked as a travel agent for Flight Centre Australia. I loved my job and my clients so much that I began this blog to help people make informed decisions about their holidays, and give some guidance to destinations.
As time went on, I moved away from the office desk and boarded a luxurious Super Yacht in Europe and worked as a Chef on several well-known boats in Europe, The Caribbean and Asia.
The blog took a backseat, because, well, no one on the boat cared much for airlines reviews or family-friendly hotels in Fiji. I went from Rachel Cunningham the travel agent to Rachel Cunningham the yacht chef.
You work on superyachts?! As a Chef?!
Yep! I have worked on superyachts for the past 8 years as a private chef. I cook for both the celebrities and the millionaires who charter the yacht and to the yacht crew who service their guest's needs.
Working in the superyacht industry has allowed me to develop my cooking style and explore markets around the world.

So now, what's with the blog?
After a few years working on the yachts and with over 100 countries now under my belt, I realised my blog could be revived, my experiences and knowledge are still super handy to some people.
I'm taking some time off boats to develop more of my chef skills while travelling around the world. It only seems fitting that I bring you guys along for the ride!
Follow my Instagram at Round the world Rachel for daily stories and updates.
Where have I been?
My passport is well worn, I swear! I am slowly building up my blog library, so you will see more of these countries as time goes on, but for now, you have to take my word for it.
Heres the running list of everywhere I have travelled, as of March 2022
Countries in italics are where I have lived also.
Europe
Andorra, Albania, Austria, Belgium, Bosnia and Herzegovina, Croatia, Czech Republic, Denmark, England, Estonia, Finland, France, Germany, Gibraltar, Greece, Hungary, Ireland, Italy, Kosovo, Latvia, Liechtenstein, Lithuania, Luxembourg, Macedonia, Malta, Monaco, Montenegro, Norway, Poland, Portugal, Romania, Scotland, Slovakia, Spain , Sweden, Switzerland, The Netherlands, The Vatican, Turkey, Wales
Asia
Armenia, Azerbaijan, Bangladesh, Cambodia, China, Georgia, Hong Kong, India, Indonesia, Israel, Japan , Laos, Macau, Malaysia, Maldives, Myanmar, Nagorno-Karabakh, Nepal , Palestine, Philippines, Singapore, South Korea, Sri Lanka, Taiwan, Thailand, UAE, Vietnam
North America
Anguilla, Antigua and Barbuda, Bahamas, Belize, British Virgin Islands, Canada, Costa Rica, Cuba, Dominica, Dominican Republic, Grenada, Guadaloupe, Guatemala, Haiti, Honduras, Jamaica, Martinique, Mexico, Montserrat, Nicaragua, Panama, Saint Barthelemy, Saint Kitts and Nevis, Saint Lucia, Saint Martin, Sint Maarten, Saint Vincent and the Grenadines, Trinidad and Tobago, USA, US Virgin islands
South America
Argentina, Bolivia, Brazil, Chile, Colombia, Ecuador, Peru
Pacific
Australia, Cook Islands, Fiji, New Zealand, Vanuatu
Africa
Botswana, Egypt, Kenya, Mozambique, Malawi, Seychelles, Tanzania, Zambia, Zimbabwe.
A map of *most* of the main cities I have been
Look, I've missed loads. I know that… Many of the big trips I have done have been by car, so I've stopped in countless little towns and villages as I've travelled. But I really can't just go adding every single road stop or that would be weird. But, this should give you a ROUGH idea of where I have been.
I don't count layovers, if I did, I could add Papua New Guinea and Qatar to that list.
Message me if you have any ideas for things you want to see me cover or places you want me to visit for you!
Safe Travels,
Rachel Cunningham