Dining in Le Du had been on my Bangkok bucket list for a while, the food scene in Bangkok has been exploding in recent years with more high end dining restaurants opening up.
This year Bangkok had 8 restaurants in Asia's top 50 restaurants in the world. There are 27 Michelin star restaurants in Bangkok to date. And Bangkok is home to Gaggan, the current number 4 restaurant in the world in 2019. (Actually, Gaggan has since closed down, as of 2021)
It's safe to say the food scene in Bangkok is thriving right now.
It might sound French but the name Le Du actually derives from the Thai word for 'season,' and seasonal Thai ingredients are the focus here in progressive French-influenced dishes that are also rooted in tradition.
Le Du is a contemporary Thai restaurant with a heavy seafood theme on the menu when I visited. It offers dishes such as poached oysters with spicy green mango relish and 'Khao chae' – shrimp and pork balls with pickled radish, pork powder and a scoop of fragrant jasmine ice cream.
It is currently ranked 20th in Asia's top 50 but with a new list coming out soon that position might change.
The tasting menu
There are 3 menus to choose from, all are multi-course tasting menus. The menu changes based on the season and seasonality of the ingredients. What is available one most, may not be on the tasting menu the following month.
Some of the dishes in the tasting menu available when I visited included:
Ant larvae with dried fish soup
Pan fried fish with pickled bamboo shoot
Ceviche fish with pickled watermelon and salt fish puree
Sous Vide chicken with Thai spiced sauce
Stuffed squid with prawn espuma
Lemongrass ice cream
Mango Panna cotta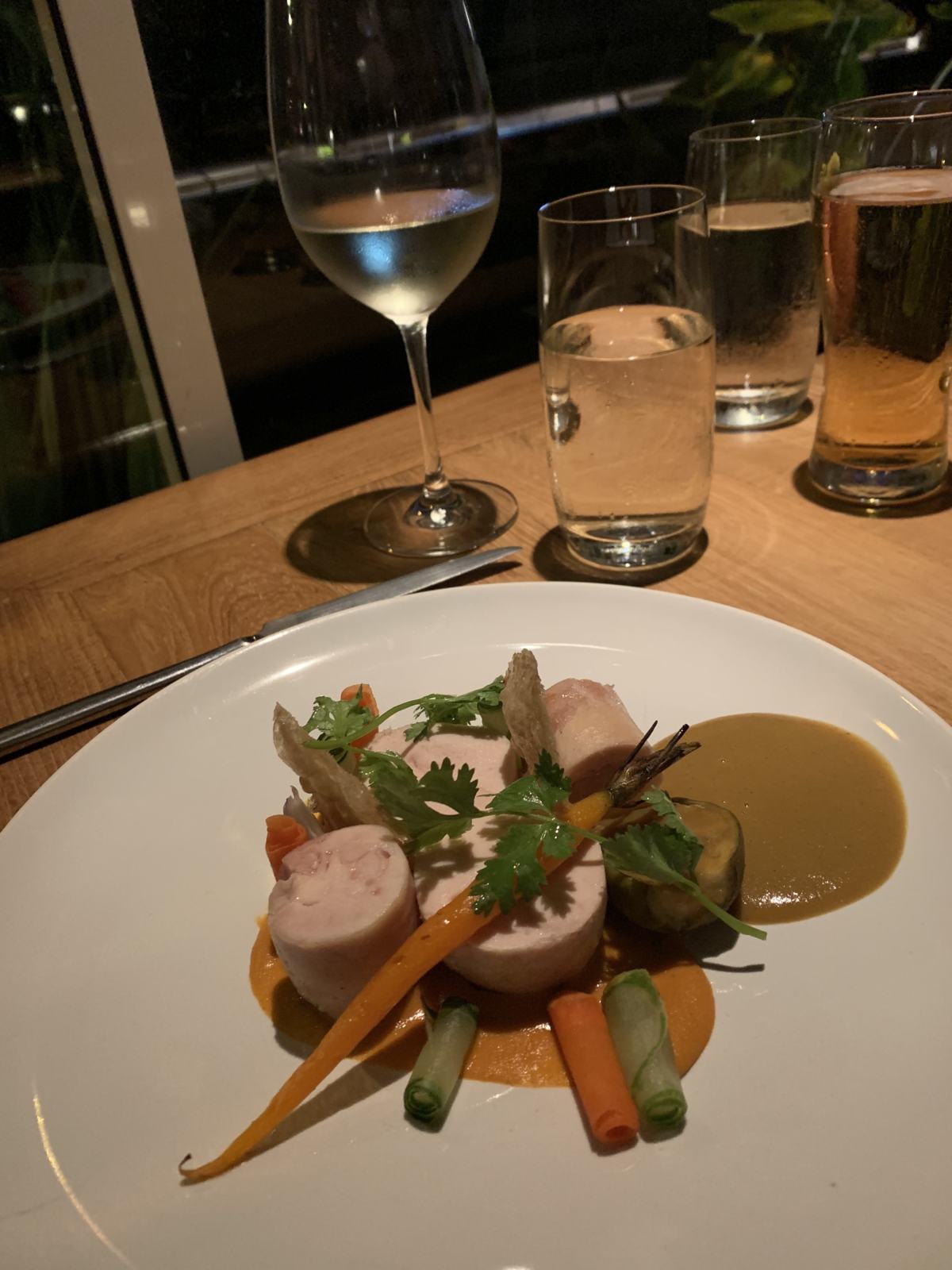 Thoughts on Le Du
The tasting menu a friend and I tried was interesting. We purposely chose different items on each menu so we could try more of Le Du's food.
The meal started with a platter of amuse bouche from the kitchen. One of the dishes, a pineapple triangle with satay cream was particularly delicious. There was also a small crunch cup with chicken and pickled beetroot was a nice dish- elements would hold up well in an actual starter in my opinion.
The rest of the courses were beautifully presented, but nothing really stood out as I'd expected. Some of the dishes were barely explained to us before they were placed down, so I have to just guess what they were.
I wouldn't go out of my way to dine at Le Du again, but it was a nice enough place to try out if you are looking for a modern take on Thai flavours and ingredients. I feel like there are much better places in Bangkok, offering similar plates, but I will have to try them on my next trip 😉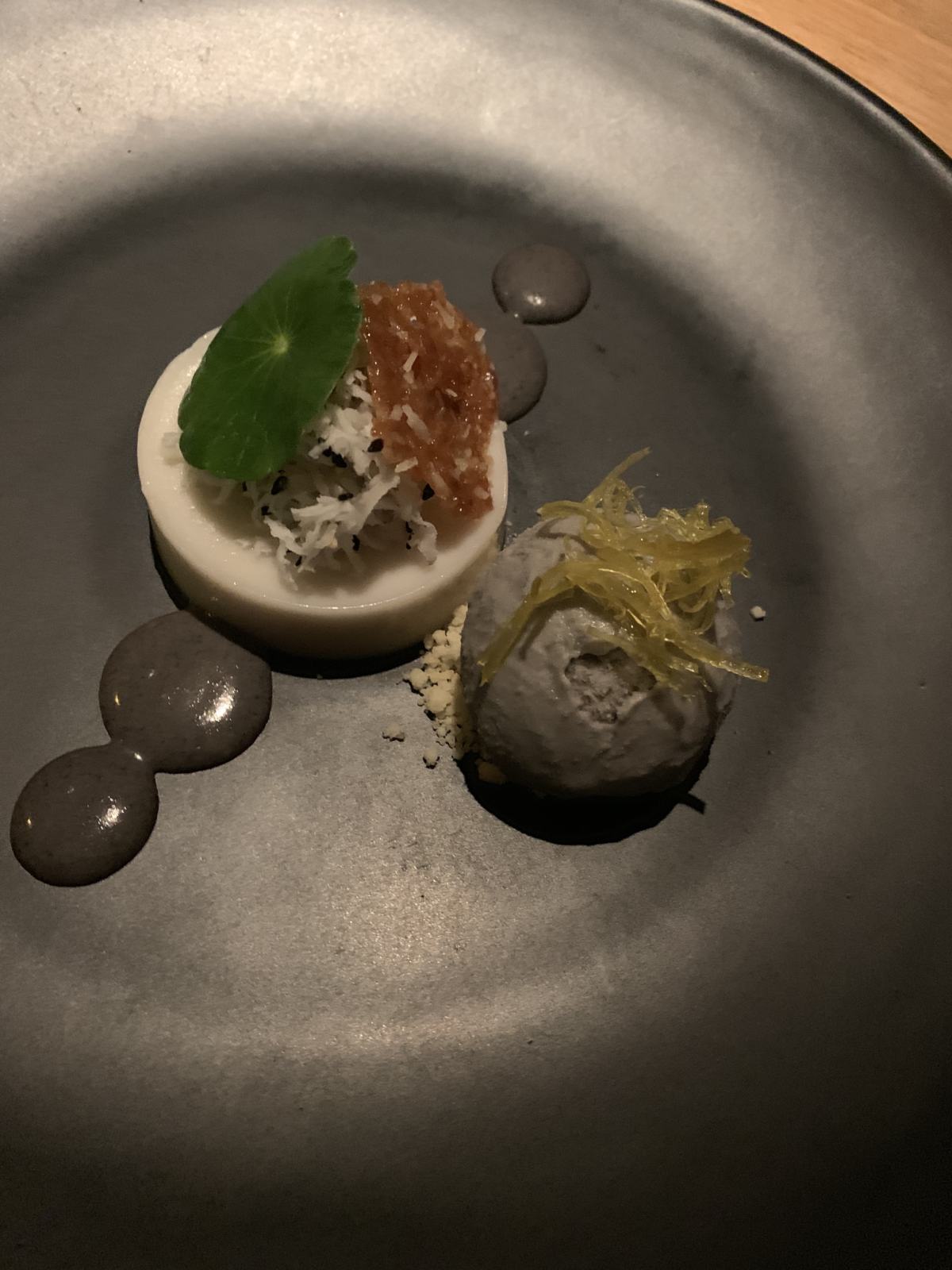 Contact Le Du:
399/3 Silom Soi 7, Silom, Bangrak, Bangkok
+66 92 919 9969