Getting laser hair removal is popular in Bangkok, not only is it cheap, but it is also a reasonably safe procedure that many travellers have previously had in their home countries. This is because it is a familiar beauty product so it is easy to get done overseas at a reduced rate.
I've had laser done various times in Thailand now, once in Chiang Mai, and 2 times before in Bangkok. But I want to share with you where is the best laser hair removal in Bangkok.
How to find the best clinic for laser hair removal in Bangkok
Normally, I have always just walked past a clinic and walked in to make a booking. But this time I opted to use the GoWabi website to find a local laser clinic. Mostly because all of the big-name companies that operate in places like Ekkamai and Thong Lo were far too expensive when I asked.
I am not sure if prices have increased recently, or if these companies are realising the demand by ex-pats and travellers for laser hair removal. I found that GoWabi gave more realistic prices with smaller local laser hair removal clinics
RELATED: The best hairdresser in Bangkok for blondes
The laser har removal clinic I used
I chose Lucky3DEyebrow clinic because they were nearby, and the prices listed on the website were reasonable. They did have a small discount voucher available online, but I opted to just show up and see if they had a booking. I didn't want to book in advance by phone and be concerned about the language barrier.
It turns out I needed have worried. The staff were all lovely and spoke great English. They had no bookings at the time that I arrived so I was able to walk right now- and the prices were exactly the same as the discounted prices on the website.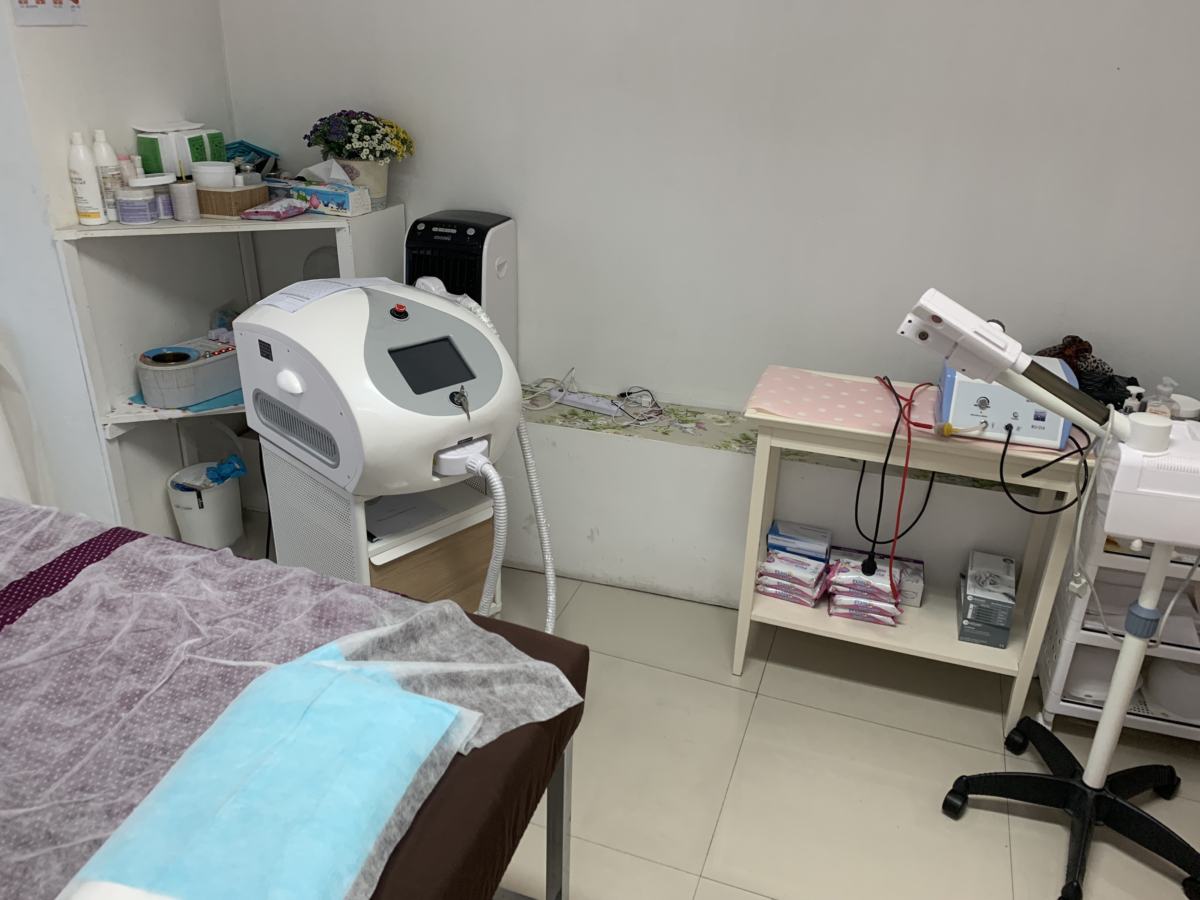 What laser do they use?
The laser they used was a Diode laser808nm
This created a very cool feeling on the skin and resulted in literally no pain. I am immensely ticklish, however, so it was amusing for the staff to watch me squirm just putting the laser jelly on my underarms.
The laser was painless and fast. It's a great change from the clunky painful IPL lasers I have had in other places.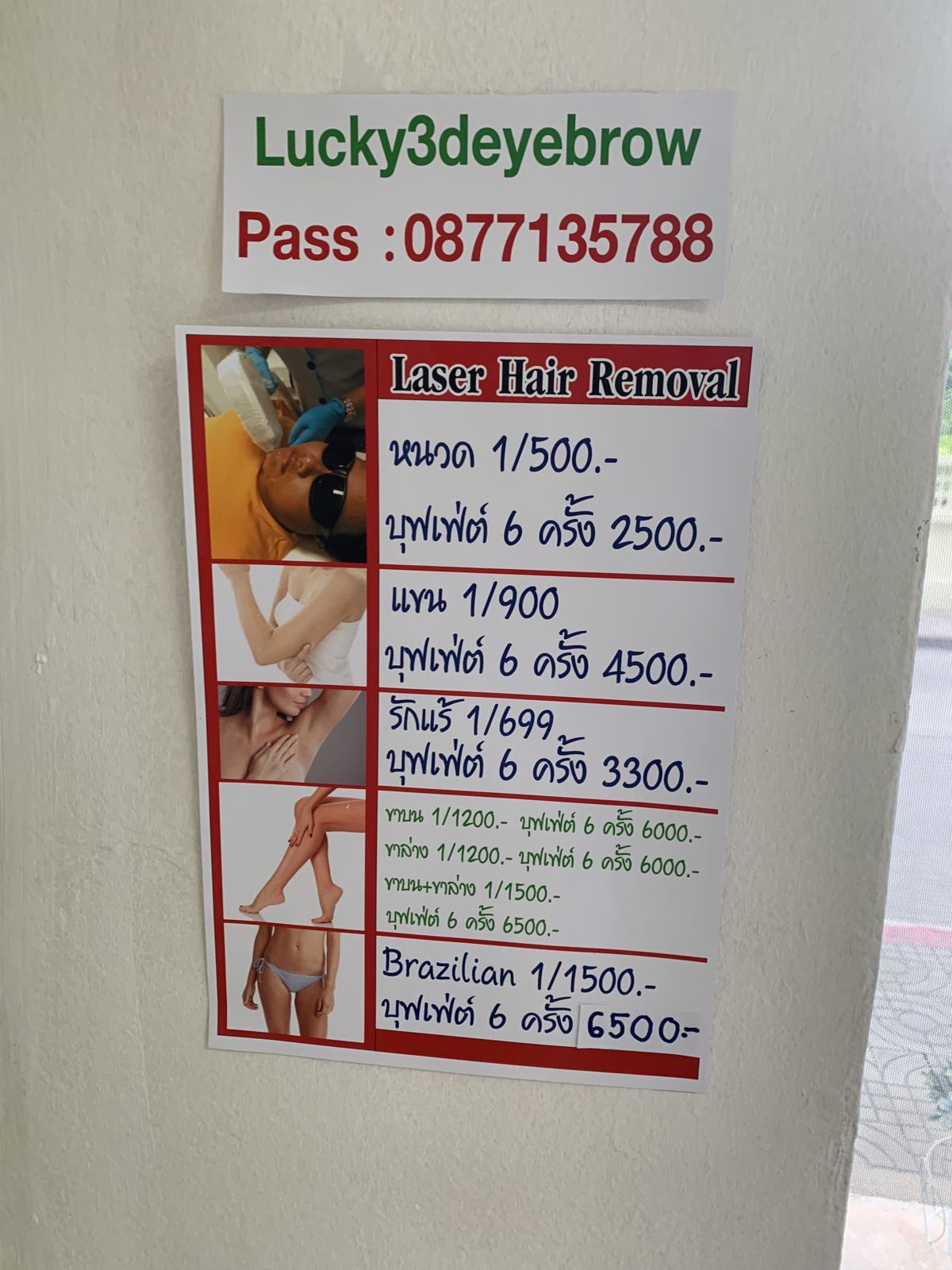 The prices for laser hair removal
I paid 699 Baht for the underarm and the full Brazilian 800 Baht which was done as a single session.
They offer great discounts for anyone who books a full session for 6 treatments. The laser hair removal treatments need to be spaced out around 6 weeks between each session, so if you are wanting to save money by booking the full package make sure you are in Bangkok often enough to attend the sessions.
Other treatments they offer
Lucky3Deyebrow offer plenty of treatments. They have laser hair removal, along with eyelash extensions, waxing and eyebrow tattooing. They mentioned they had a laser tattoo removal machine too, but I forgot to get that treatment done in the end.
This laser hair removal in Bangkok was one the easiest and cheapest places I have ever booked my hair removal at. I would absolutely recommend them, and I was not compensated in any way for this blog post.