As someone who travels A LOT for work, and who has dyed blond hair, I can tell you now, I have had my roots touched up in salons all over the world. It's always a risk, and the stress levels are high.
What if they have no idea what they are doing and I end up with orange hair?
And what if, like in New Zealand 2 years ago, they dye my hair a shade of BROWN instead of blonde?!
Trust me, getting my hair done in a new salon every time I need to get it done gives me anxiety. But in Bangkok, I no longer have to worry!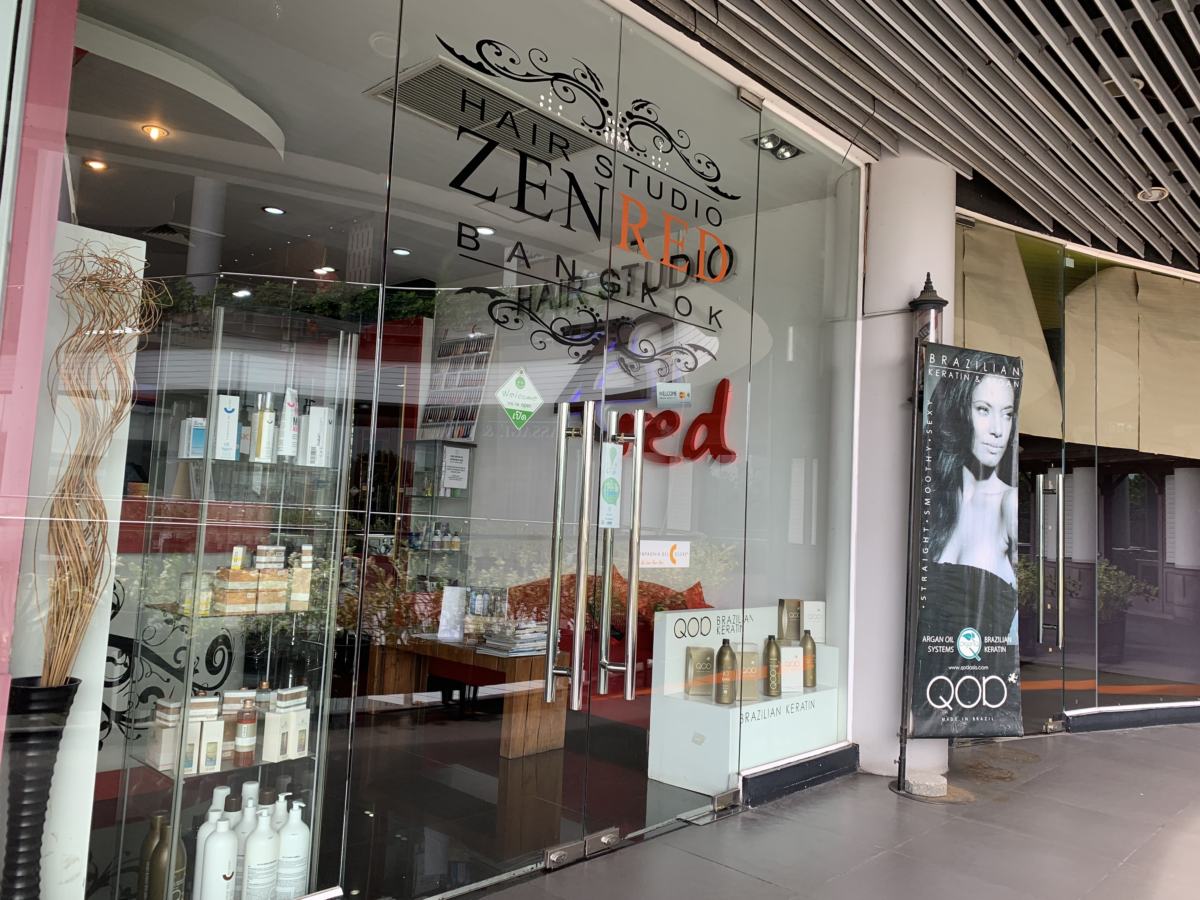 Bangkok hairdresser for blondes
And in fact, getting my blonde foils done in Bangkok was actually one of the best hair dye jobs I have ever had. I'm not even kidding you guys!
This is not a paid ad, and the hair salon I went to were asked after I paid if it was ok to post about them. I'm not sure if they really knew what I was talking about, but they did let me snap a couple of quick pictures on my way out, albeit confused.
I was just happy that I was able to find a Bangkok hairdresser for blondes that were amazing at their job!
How much is a full head of foils in Bangkok?
Look, I'm not going to lie to you here. Going blonde in Bangkok is not cheap. Expect to pay considerably more than you would in most European salons. That's not the hairdressers trying to rip you off, it's just the cost of getting blonde hair dyed in a nation full of brunettes. The skills required usually mean the hairdressers have been trained overseas and understand non-Asian hair types and colours.
I paid 6000 Baht for a full head of highlights, and wash and blowdry. They threw in treatment for free. I'm not sure if this is something they do for all customers who spend so much money, or if it happened to be a storewide promotion at the time.
6000 Baht sounds like a lot. And it is. $195USD or a whopping $275 AUD to get your hair dyed is a LOT of money.
A friend of mine had his hair dyed at a different salon in Bangkok and paid the same amount!! For a guy! So yeah, expect to pay considerably more than you would back home.
The best Bangkok hairdresser for blondes
I went to a hairdressing salon called ZENRED. I'd found them through google and TripAdvisor where other travellers had asked the same questions about finding a good hairdresser in Bangkok for blonde hair. You can also book them through GoWabi, and there is often a discount voucher attached, so try that first!
Of course, I had my reservations about how good they would be. Only a year before I had my roots done at another salon in Ekkamai, Bangkok and they totally ruined my hair. So I was a bit scared that I would even up with a bad hairdressing experience again.
The staff at Zenred were wonderful. They all spoke great English and I felt they truly understood what I wanted. To be fair, my request was simple: Colour match my roots with the rest of my hair. As you can see in the picture, I am naturally very dark. And I hadn't been to the hairdressers in about 4 months, since Florida.
Two staff members worked on my full head of foils, which meant it took half the amount of time it takes when I get my hair done in the States or France. And I hate, with a passion, sitting in the hairdressers longer than I need to. The Zenred crew worked quick, acted polite and friendly. For that alone, they would get full marks from me!
I'm so sick of the snarky hairdressers I have encountered in the US salons, but that's another story.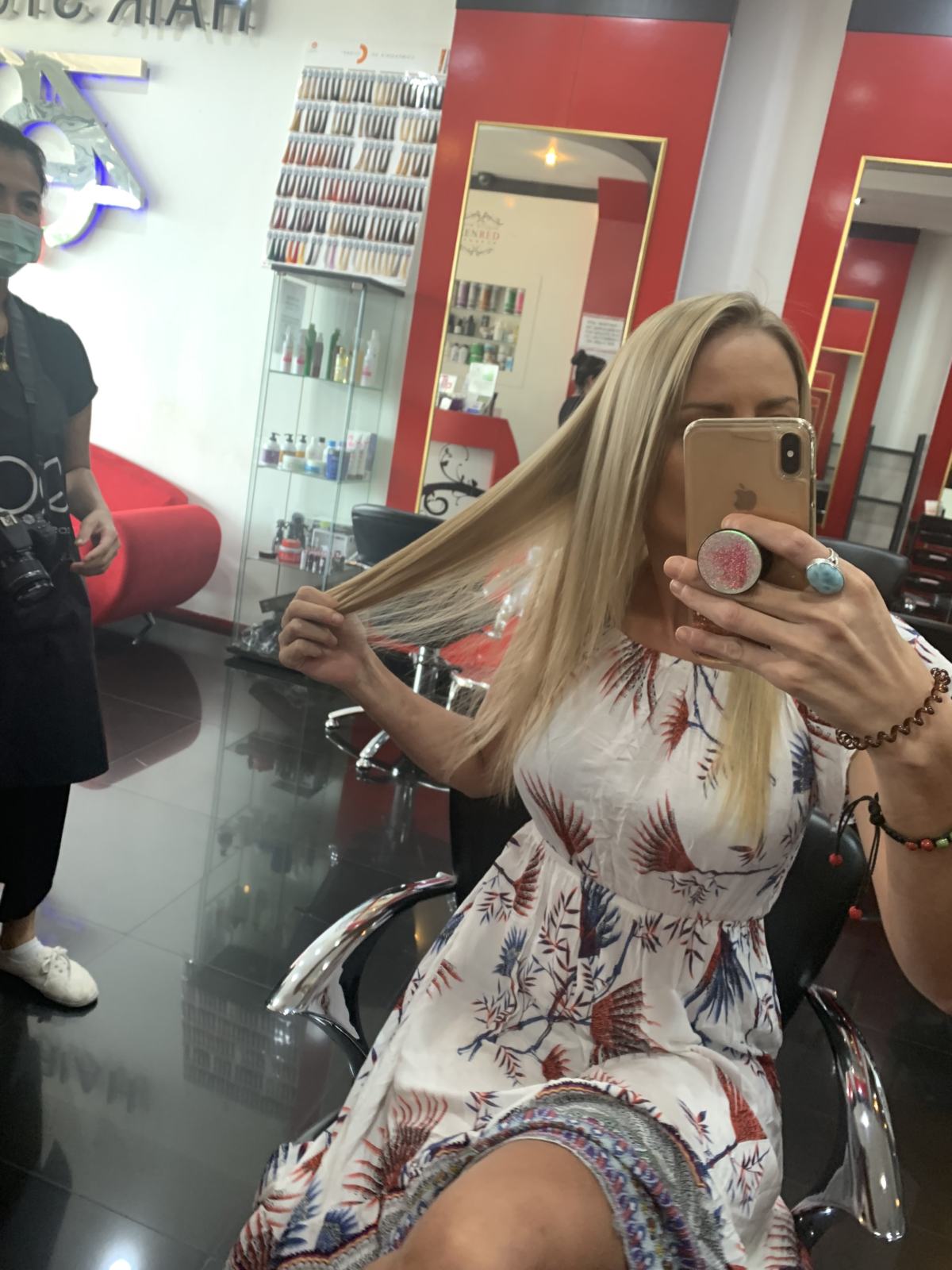 Where is the best hairdresser in Bangkok for blondes?
Zenred salon is located a bit out of the way. I had to get a motorcycle taxi out there because the BTS and Subway don't go that way. Don't let the location deter you!
Zenred Hair Salon Bangkok
Monopoly Park Mall, Rama III, 59/27 Industrial Ring Road, Chong Nonsi, Yan Nawa, Bangkok 10120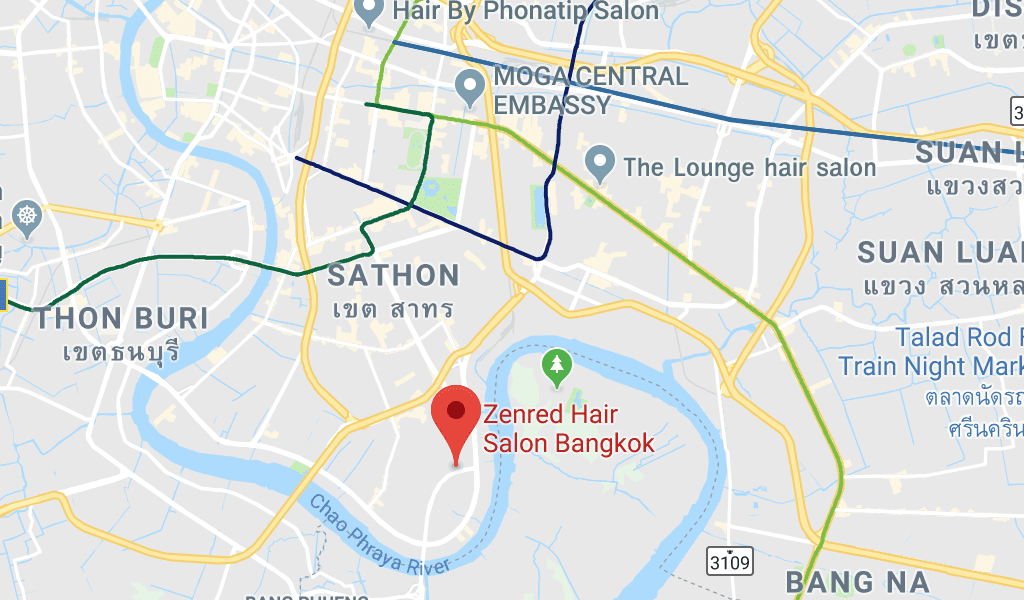 How to make a booking
Zenred were super simple to book with. I just went to the Zenred facebook page and make the appointment through their messenger. I didn't even have to speak to anyone! Alternatively, check out their profile on GoWabi and check if they have a promotion running first. They usually have big discounts listed.
After you are done at the hairdressers, take your new 'do out on the town for drinks at Wet and dinner at Gaggan.