Here's a no-bullshit list of restaurants that you must visit in Oaxaca Mexico. If you are a hardcore foodie, or if you just want decent snacks, I have you covered. If you want to spend $200 on a meal or $2, I got that too. Basically, there is no need to read long undulating lists of 80 restaurants in Oaxaca in full, just cut to the chase and cull it down to 5 must-sees, and if you stumble upon others while you wander around, great! But don't plan your entire holiday in Oaxaca visiting some blogger's mega list and overcomplicate things.
Chill. You are on holiday. Now let's eat!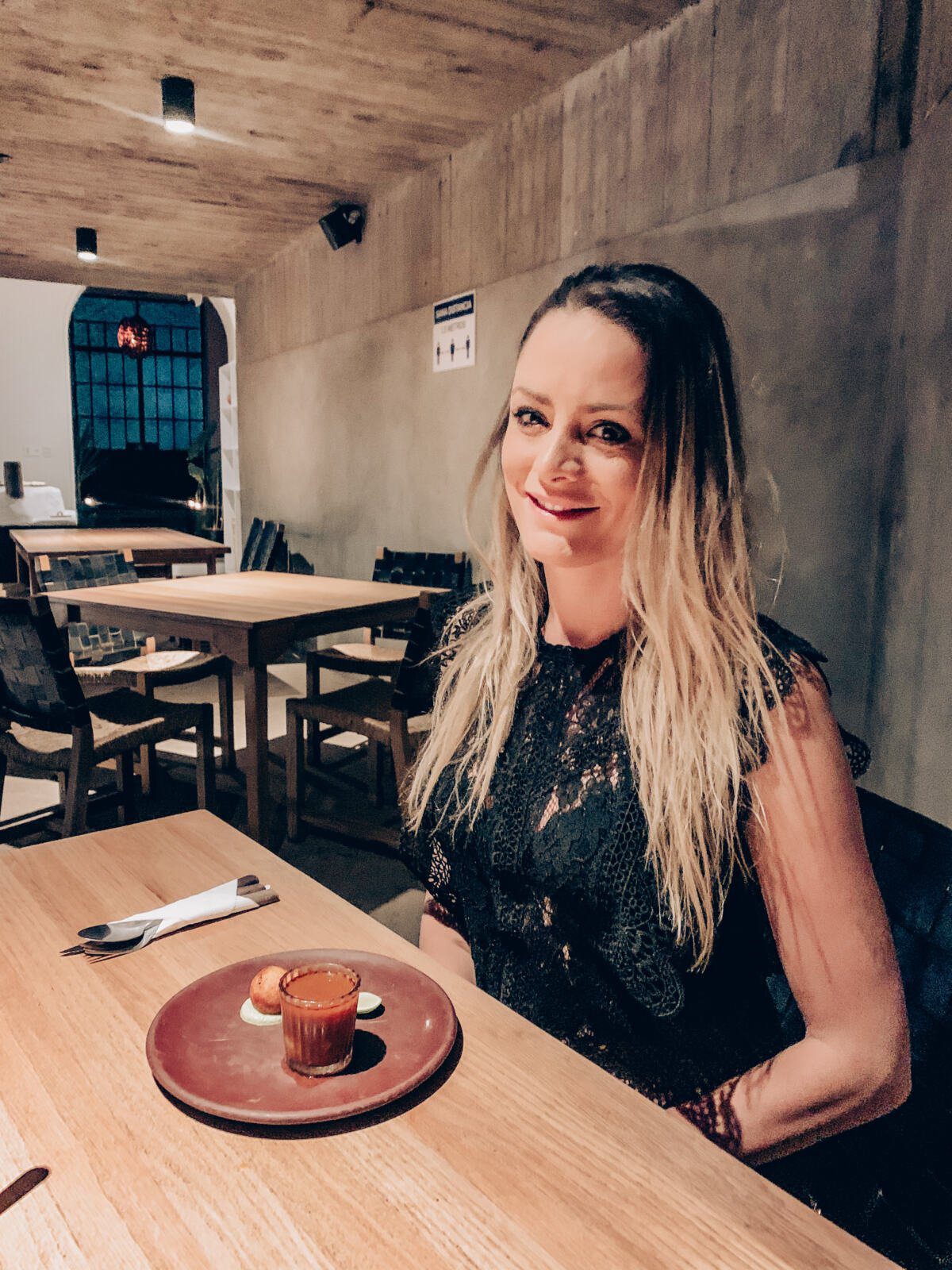 Criollo | Degustation | Fine Dining
Criollo is one of the few places in Oaxaca Mexico that offers a degustation dinner. If you are a die-hard foodie, It should be on your Oaxaca restaurant bucket list. If you aren't, honestly, I would give it a miss, there are better-priced restaurants in Oaxaca that will be more suited- I'll discuss that further down.
If you are a degustation nerd: read on. If you aren't, skip Criollo and save your money for better restaurants.
The bad
Criollo has an ever-changing menu and a price list that seems to follow suit. Everyone agrees that It is "expensive" and honestly, yes, for what you get and the dollar value in Oaxaca is is very much on the pricey end of the scale.
Service, when I went, was decidedly average. The dishes were plonked down on the table with no information given and at times they were served while one of us was in the bathroom, and also doubled up dishes if we hadn't yet finished. It was a bizarre dinner service and unexpected given the cost involved. Likewise, with drink service- we ordered the matched drinks menu for our degustation dinner. And again, they were doubled up at times not even coming at the same time as the meals they were paired with.
Related: Read more about my Gaggan Degustation menu in Bangkok, Thailand
The good
Ok, that's the bad stuff out of the way. I do want to point out WHY you should visit Criollo when you are in Oaxaca. Sure, things may have changed since my visit too, maybe the service is better and prices are reasonable.
The idea behind Criollo is to showcase the local cooking techniques, ingredients and flavours. The restaurant is run by the same chefs behind Pujol fame in Mexico City. They were featured on Chef's Table pre covid and with the help of that, their restaurants were catapulted into the limelight. The seasonality of the ingredients and the ever-changing menu is something I like and respect in a restaurant.
Everything was presented beautifully on the plate and the atmosphere was relaxing and peaceful. It sounds weird to say, but it was quite an aesthetically pleasing experience all around.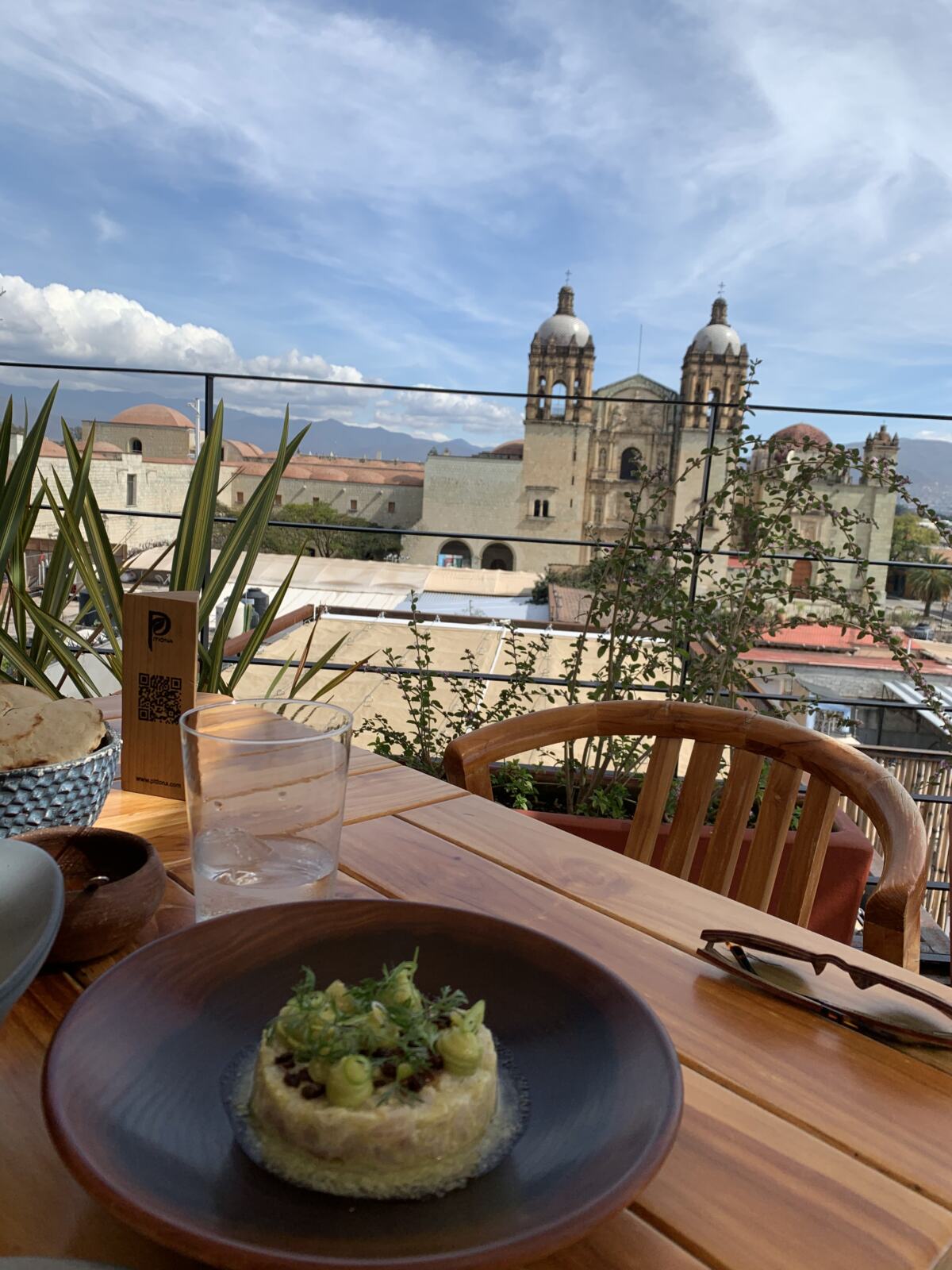 Pitionia | Roof Top | Modern Oaxacan
Pitonia was the first place we ate when we arrived in Mexico (Unless you count the business class lounge snacks in Mexico City?) And it was a great introduction to modern Oaxacan cuisine.
While the food is great, you will pay for it- expect to pay similar prices as a trendy Mexican joint in Miami for example. The menu is imaginative and well presented, with a particular nod to all things Oaxacan.
The dishes you should try are the grilled octopus and the Mole dish. Although I feel like while you are in Oaxaca you should be trying the Mole at literally every restaurant you eat at!
The view is the drawcard here for sure! It's located right by the Templo de Santo Domingo de Guzmán and does make for a really nice backdrop to your dinner.
It's worth stopping by in the late afternoon for a happy hour drink and some snacks, or in the evening for dinner as it gets a bit cooler. The heat of the day is a bit much if you are visiting in Summer, to be honest. I also suggest booking ahead to be certain that you will have a table on the rooftop.
Hot tip
If you want the stunning view, without paying Miami prices, head next door to Praga Coffee Bar. We grabbed breakfast and coffee there one morning, and it was delicious. The prices run about 50% less than Pitionia but the menu is reflective of that. It's a good rooftop restaurant in Oaxaca with a no-frill approach to dining.
Pan:am | Brunch | Courtyard
Ok. Full disclaimer here. Pan:am was our favourite restaurant in Oaxaca. We went there every few days and even waited one day for a table. That rarely happens. I hate waiting. But Pan:am is worth the wait.
The Oaxacan hot chocolate was divine! and the coffee was pretty good too. But what was really good, was the Chilaquiles and the Enfrijoladas de rancho. OHHHHHH what I wouldn't do for a plate of them right now from Pan:am!
They also offer a full bakery at the entrance. So if you have an Airbnb and want to buy bread in the morning, it's the perfect spot. They have a wide range of bread and pastries to take away, but once they sell out for the day, that's it. Get there early!
Service was relaxed and laid back. It was Covid times, so the QR code made ordering easy, and the lack of language was not a problem for the staff.
The prices were reasonable. Of course, this cafe is aimed at tourists, so it is more expensive than a local targetted place, but then again, there aren't many places in the centre of Oaxaca that would offer such a menu to locals anyways.
The courtyard space was calm and relaxed, but it's worth noting that is it small. You may have to wait if you get there at a busy time, and there is often a queue. But seriously, isn't that a sign of a good restaurant!?
Los Dazantes | Casual Oaxacan | Datenight
This courtyard restaurant has been a popular favourite in the Oaxaca restaurant scene for a long time now. Its calm ambience makes it the perfect location for a date night, or a quiet evening with friends, of course, later in the night, like all restaurants it gets a little rowdier. It is generally a peaceful place, but it is busy. We managed to eat there only once, every other time we tried to get a table there were full- and this was during covid when tourism numbers were low. Again, if a place is busy with locals and tourists alike, it's safe to say it is deserving of being one of the best restaurants in Oaxaca.
Value for money?
Look. It's not the cheapest place, but it is really good and it's certainly where I would recommend anyone to go. it's not pretentious in price or in cuisine. It's the perfect dining spot for anyone, and the value is in that. The food is delicious and the service was spot on.
I would have preferred to have come here for dinner every day for 5 days, than to have eaten at Criollo if I wasn't such a snob for doing a degustation.
Hands down, Los Dazantos is better than Criollo when you take into account the value for money.
Expect to pay around $6-$15 per plate, and enjoy the meal as a tapas-style affair with several small plates. All up, $30-$50 per person is a realistic budget if you are into trying everything and washing it down with several cocktails and/or a bottle of wine. A similar meal in Miami would have cost us around $200 per person, so I consider it fantastic value for money. (Either that or Miami is an absolute rip off!)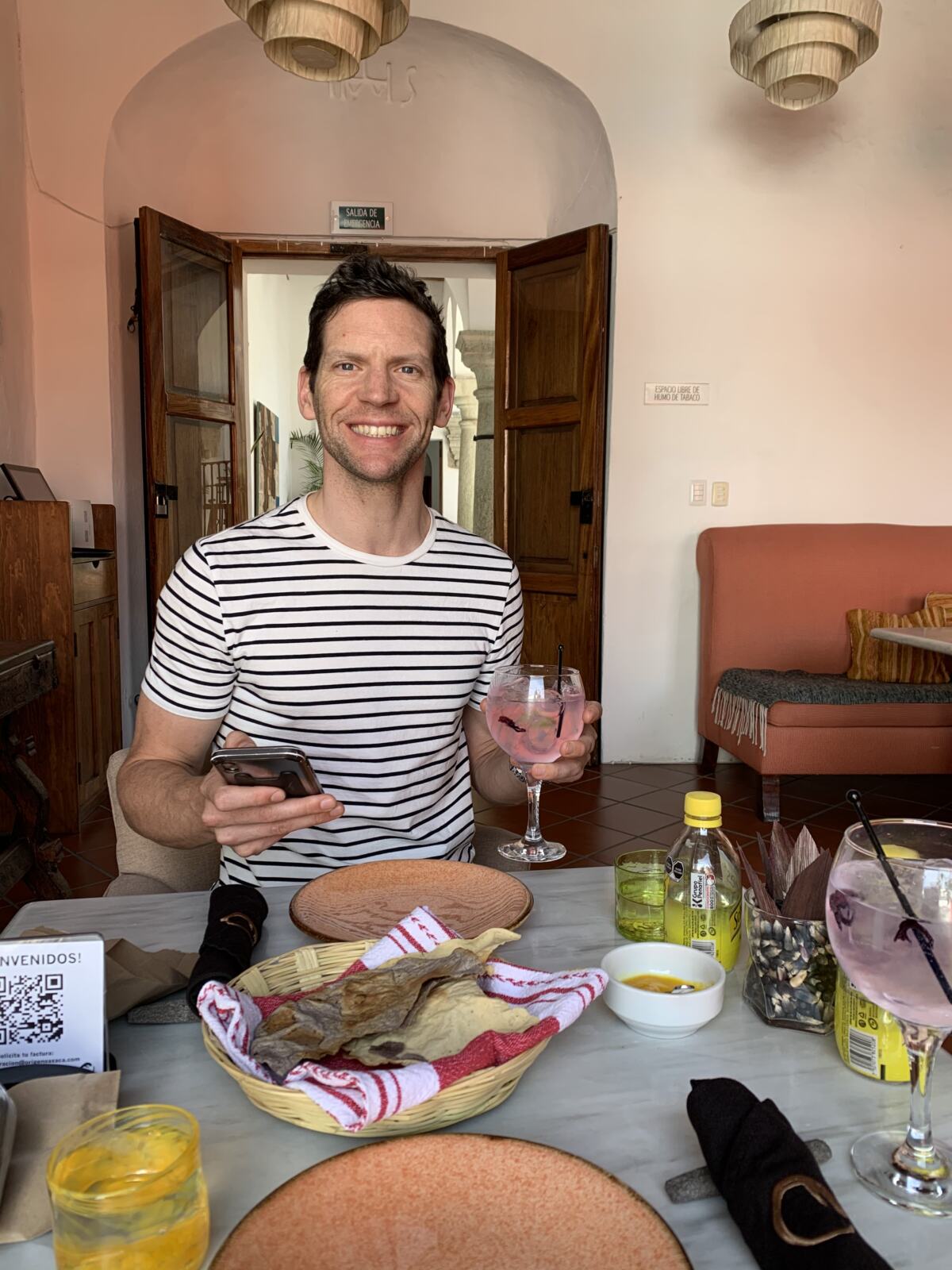 Origen | Oaxacan Fusion | Degustation
We ordered al la carte, but it should be noted that Origen does offer a degustation menu.
Origen came recommended to me by a couple of chef friends, so we get it a go for lunch. It has been around for over 10 years, so it has carved itself quite a following in Oaxaca and proven itself in that time.
Eh, It's around $60 per person, but again, for this level of food, you are getting a great price and value for money. In terms of Oaxacan restaurant prices, sure, you can eat tlayudas on the street for $3. But it's not comparing apples with apples. Against the other fine dining restaurants in Oaxaca, it's a reasonable price.
The menu is Oaxacan, but honestly, I feel like it has a hint of fusion there too. The dishes are very palatable, and while they hint at Oaxacan ingredients they often follow other cooking principles. Such as Confit Duck tacos or the beef tongue with mole.
The presentation is on point and there is a fine dining element without the stuffiness. Unlike the other restaurants on my best restaurants in Oaxaca list, this one is more "indoors". Try to get a table out on the veranda so you can overlook the street.
Casa Oaxaca el Restaurante | Rooftop | Casual Fine Dining
I've thrown in a quick bonus restaurant here. I don't have any pictures of it, probably because we went on a mezcal pubcrawl first, ate some dinner and didn't take pictures. Honestly, I remember enjoying the food, but that's about it.
This is the restaurant everyone willl tell you have must visit while you are in Oaxaca. So it would be a shame to leave it out of the list. However, I have to be honest. I can't remeber shit about what we ate there.