If you are planning your first visit to Seoul, South Korea, there are 3 Seoul tours you must book before you arrive.
They will help you get the scope of the city and orientate yourself with the food, culture, and city before you venture off on your own. If you are short on time, they are also a great way to tick off many of the city's sights before you have to depart.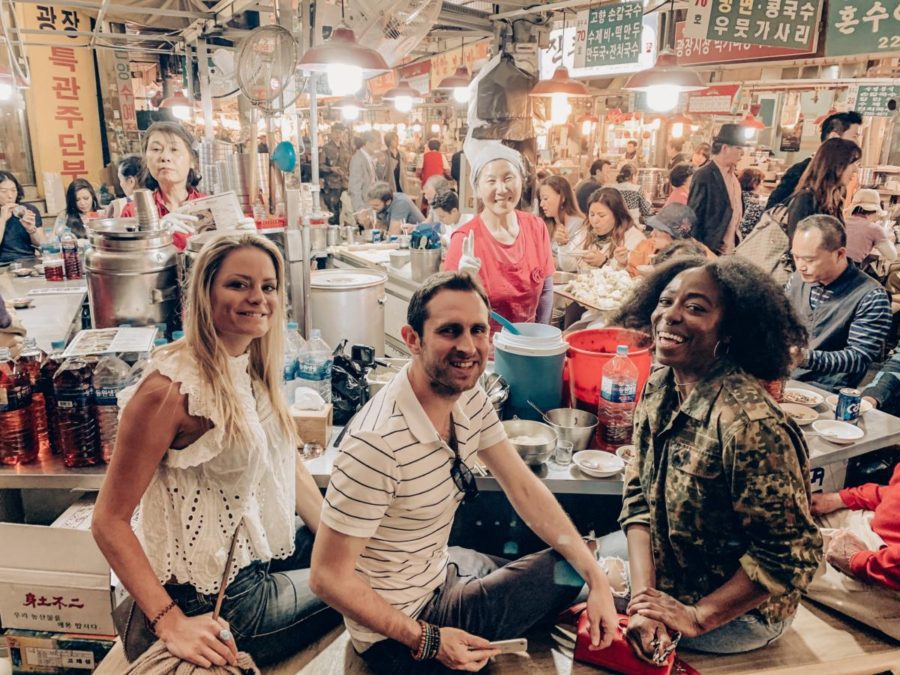 This Seoul tour is great for guests over 18 years of age, as drinking alcohol is a part of it. Of course, If you ask nicely, the tour leader Mike might be able to make allowances for older teens, so long as they don't mind watching the adults taste test South Korea's finest soju.
The tour will take you through the winding market alleyways of Gwangjang market while you munch your way through several different plates of food. From dumplings made by a Netflix tv star chef to taste testing various types of Kimchi and pickled crabs. You will also get the chance to try 'live baby octopus" if you aren't too squeamish.
After the markets, the tour gets really interesting. By now you will have shared stories with the others on the tour, and no doubt made friends. It's then that Mike leads his tour out of the marketplace and around the neighbouring suburbs. He takes you to bars and small restaurants that you wouldn't find on your own, nor would you be able to order from, if you didn't speak Korean.
While there is drinking on the tour, it needs to be said, the tour is also super informative. As you meet the restauranters you will learn about the ingredients and the way things are made. Mike will explain the cultural reasons behind dishes and also point things out on the menu for you to try later.
I feel like this is the tour you should do as soon as you land in Seoul. Not only will it orientate you with the city, but you will also have a "local concierge" afterwards with Mike. He will happily share his knowledge about places to eat (he was also a chef) and also places to check out.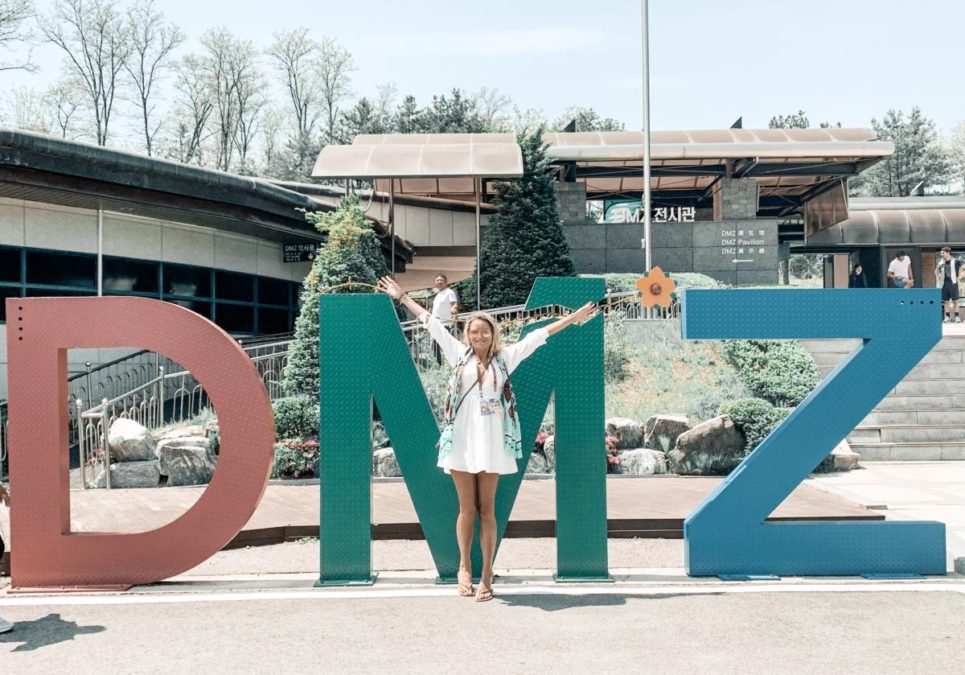 The DMZ tour is probably the most popular day trip from Seoul right now. It is especially interesting as the relations between North Korea, South Korea and USA change. I couldn't count the number of busses that were in the parking lot on the day I did the tour, there must literally be hundreds of tour companies offering the tour to DMZ.
For that reason, I don't reference a particular company. I assume every bus is doing pretty much the same tour throughout the day.
It is, however, recommended that you read what the tour involves a little more closely than I did. As you can see here, I really fucked up my DMZ tour.
Don't be like me.
The bus will collect you from a designated point in the city of Seoul. Make sure you have eaten breakfast and been to the bathroom beforehand, as the traffic can be bad, and you will be around 45minutes to an hour away from the first stop.
They say you must have your passport on you at all times, but I forgot mine, and there didn't seem to be any repercussions. If you forget, don't stress.
The DMZ tour is best booked as a full day in conjunction with the JSA tour. This includes the meeting point where North and South Korea meet in the small town of Panmunjom.
Many people, like myself, have booked the wrong tour and missed this part. So read the fine print clearly!
While the DMZ tour won't help you find your way around Seoul afterwards, it does give you some great insight into the Korean psyche and it gives some background on the relations between North and South Korea. I think it's an important tour to do for that reason.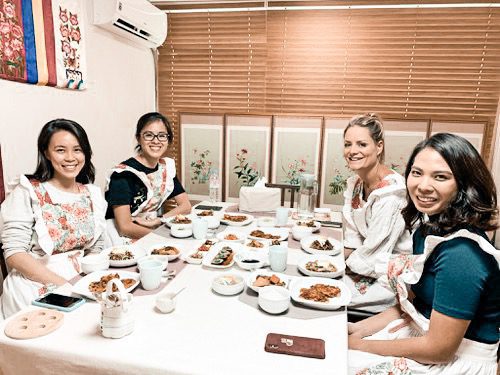 Another great Seoul tour to do when you first arrive is a cooking and market tour. For a similar reason as the drinking down Seoul alleyways tour, except this tour is more hands on.
You will walk through a smaller, more local food market in a suburban part of the city picking your ingredients. The class size is small, around 4-6 people, so you have plenty of opportunities to ask questions and get involved.
A cooking and market tour in Seoul also gives you an insight into the daily lives of suburban housewives. Essentially you will be cooking alongside them, and sharing laughs over Korean home-cooked food. For female travellers especially, I would recommend this class for this very reason.
Spending the afternoon with a mother and daughter team cooking, and sharing stories is something the tourist hotels and backpacker bars won't give you. Sitting in a local's house chopping vegetables you just bought at the market downstairs, is something the tour guides never list. But these things are important to understand the place you are travelling, to and the people you are connecting with.
if you are planning to spend a long time in Seoul, you will find many tours around the city. Including tours of palaces and Hanbok Area, but there are also plenty of self tours you can do.
There are some great options if you are travelling with children, take them to the meerkat cafe or up to show their love as a family with locks on the Korea tower in Myeong-Dong.