A street food tour by motorbike is one of the best ways to explore Ho Chi Minh City and have a delicious lunch at the same time. It's also incredibly cost-effective at only $25 per person for a 4-hour tour, including the food!
What did the street food tour by motorbike include?
The motorbike tour lasts around 4 hours, and you will be driven through the crazy busy streets of Ho Chi Minh City on the back of the bike. They will pair up female students with females in the tour, and likewise for the men. Ladies, do not wear skirts! haha, It was very awkward getting off and on in a skirt!!
Your tour includes the guides and the transport around the city. It also includes all of the food you will eat and some drinks along the way.
I was even able to partake in cooking local bread. What you don't see in the smiling photo is that 5 seconds later I dropped the bread in the charcoal. My street food selling days were over before they began.
RELATED: Ho Chi Minh Cooking class
What dishes will you try?
Driving through the maze system of Saigon Back alleys
Banh Xeo- Vietnamese Savory Crispy Pancake: crispy crispy pancake with a lot of flavour from herbs and sauce
Bun Thit Nuong-Grilled Pork With Rice Noodle: most famouse southern dish
Banh Cuon (Learn To Make It By Yourself)-Steamed rice roll: Time to make some steamed roll with minced pork and mushroom
Chuoi Nuong- Grilled Banana with coconut milk: a bit sweet and salty of of tropical fruits and coconut milk sauce
Bun Bo Hue- Vietnamese beef noodle soup. Time to try the famous broth that they have spent decades with
Call for Dessert: coconut ice cream or flan with caramel?
Where does the tour go?
The tours change frequently, but as a general rule, you will head to district 3, 10 and 4: – Old apartment Area – BBQ Seafood street – Flower market – Local walking street – Hidden food stalls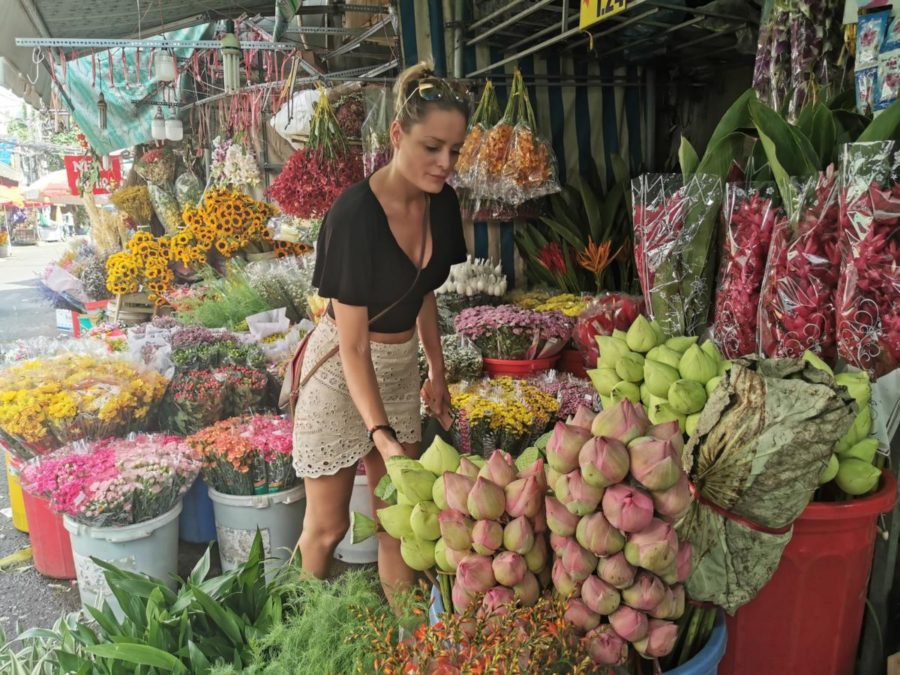 RELATED: Self driving a motorbike down the coast of Vietnam
How to book a street food tour by motorbike
It's super easy to book a street food tour by motorbike, just head to Airbnb experiences and find this tour.