The Vietnam Airways business class lounge in Ho Chi Minh Airport has recently been renovated, so it was the perfect time to check it out.
The lounge seats around 150-200 people comfortably, but it was nice and quiet during the 3 hours I was there.
Lotus Lounge offers passengers various comfortable facilities including:
Service and staff quality are equivalent to in-flight standards.
Luxurious and elegant space decorated.
Meals and beverages: as recognized restaurants and hotels:
Amenities for business and entertainment;
Business area with Internet-connected computers;
Sockets in seating area;
High-speed wi-fi connectivity;
Wide-screen cable/digital televisions;
Various Vietnamese and international publications;
Other amenities: a separate area for smoking; separate area for baggage and pets; bathroom with high-end sanitary equipment, cosmetics and perfume oil.
RELATED: Food tour in Ho Chi Minh City by scooter
Vietnam Airways business class lounge food
The food available in the Lotus Vietnam Airways business class lounge in Ho Chi Minh Airport was fresh and varied. They have plenty of options to choose from. If you were looking for Western food, Chinese food, or Vietnamese food you will find it in the lounge.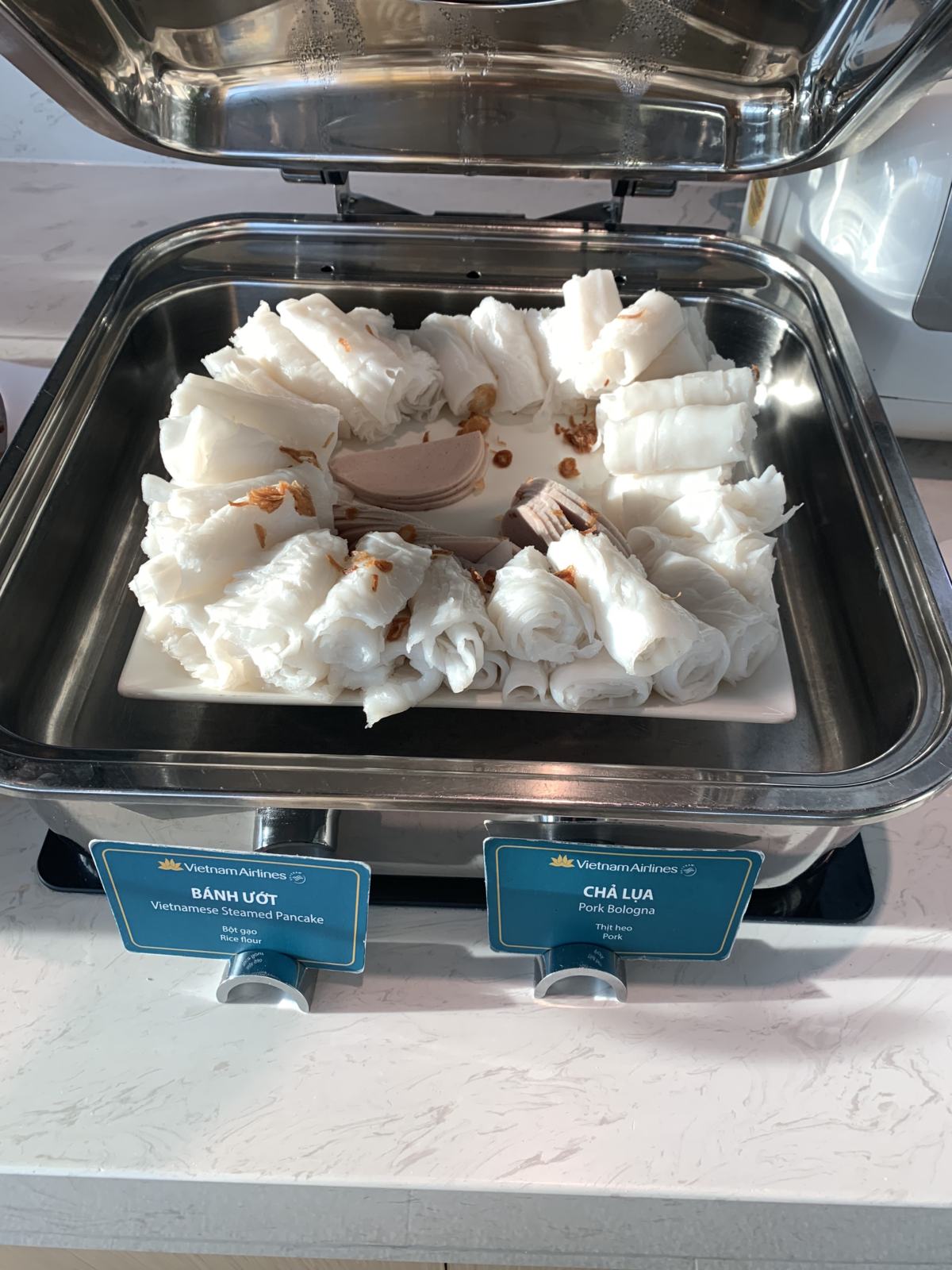 There is a Pho station where you can create your own Vietnamese Pho noodle soup, which is great if you fell in love with it while on your stay in Saigon. I happily slurped down a bowl before my flight.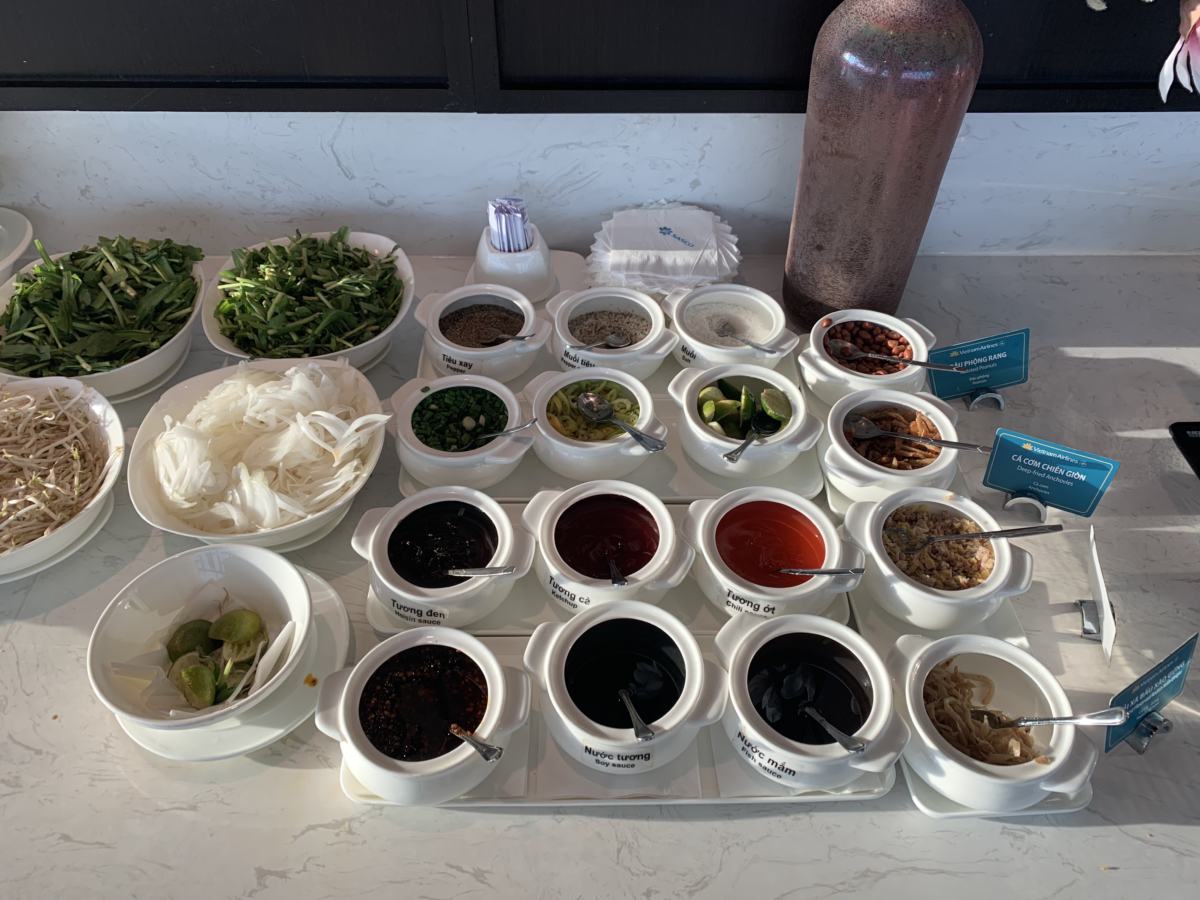 There were plenty of different seasonings and flavours to add and many of them are also able to be used with the congee (a rice soup of Chinese origin) So get creative!
I was there over a breakfast service, so I saw plenty of bread options along with the favourites: sausages, bacon and eggs.
Drink selection in the Business class lounge
If your feeling thirsty before your flights, the Lotus lounge will keep you lubed up.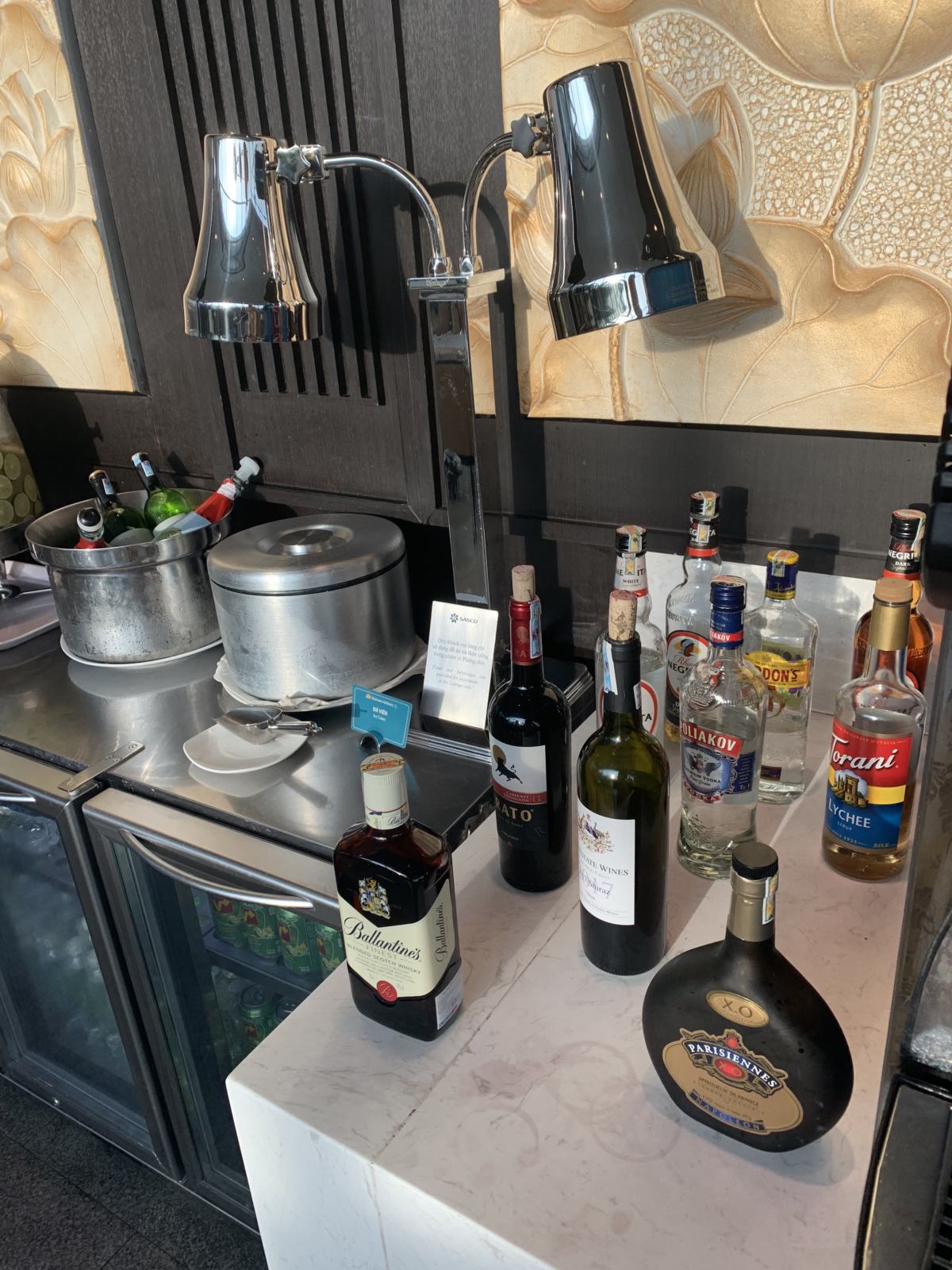 Other than a great selection of soft drinks and fresh juices, the lounge also provides bottled water, and additional canned drinks. Tea and coffee are of course available all day.
For those looking to drink something a bit harder during their stay at the Lotus Lounge, you will be happy to see the following selection is available:
Red wine
White wine
Sparkling wine
Rum
Gin
Whiskey
There are often additional spirits to choose from, however, these tend to change and are not always available. This time they had Cognac and a lychee spirit.
RELATED: Air France Business Class lounge in Bangkok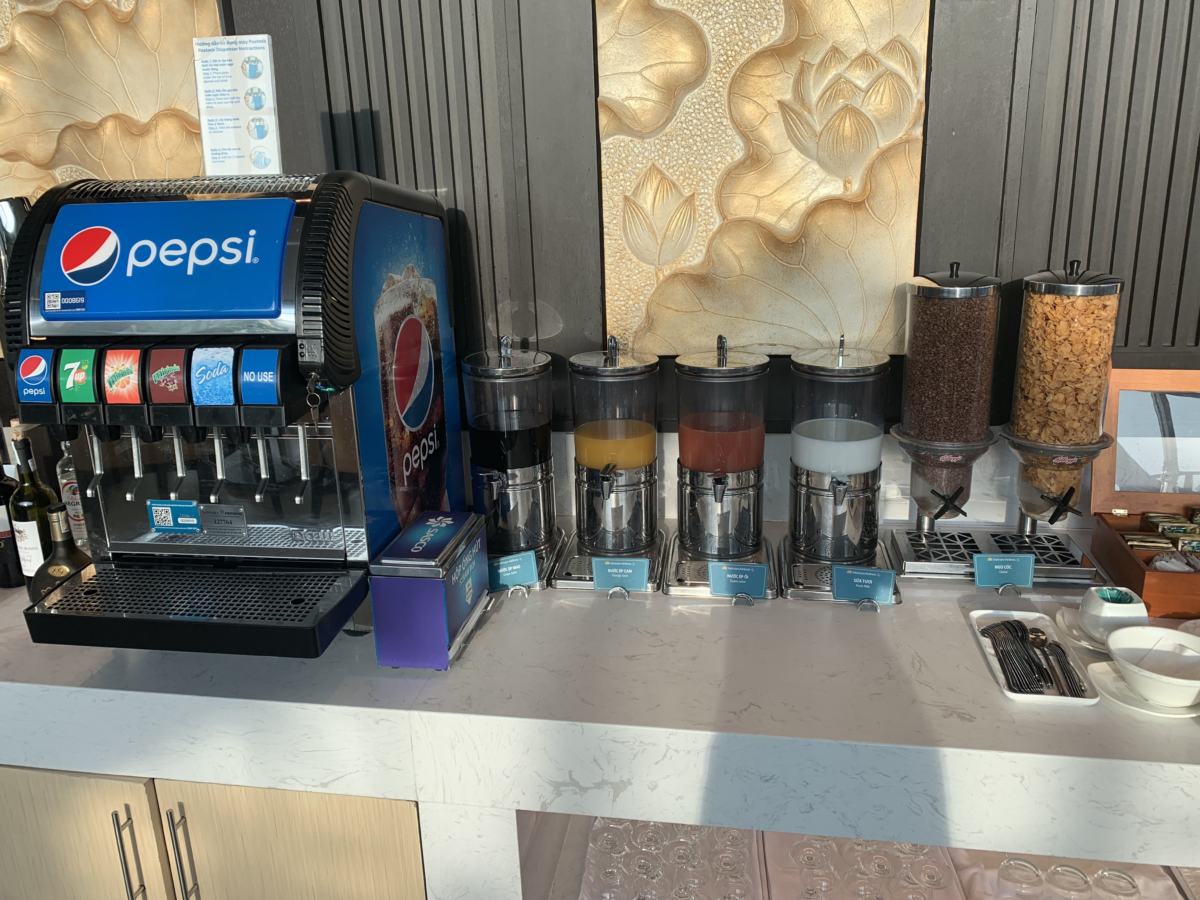 Location of the Lotus Lounge
International Lotus Lounge: Level 4 in T2 (near boarding gate 29)
Sick of paying for business class flights? Read our free guide on flying business class for free