Are you looking at flights to go on your next holiday and are trying to decide between Emirates or Qatar? Have you heard of a simple trick that gives you up to 3 nights in a 5-star hotel in Qatar for as little as $30 a night? Let me help you Discover Qatar, AND save money while you do it. Fuckin easy peasy- the ultimate guide to a Qatar Stopover. Get involved.
Book your holiday to Qatar now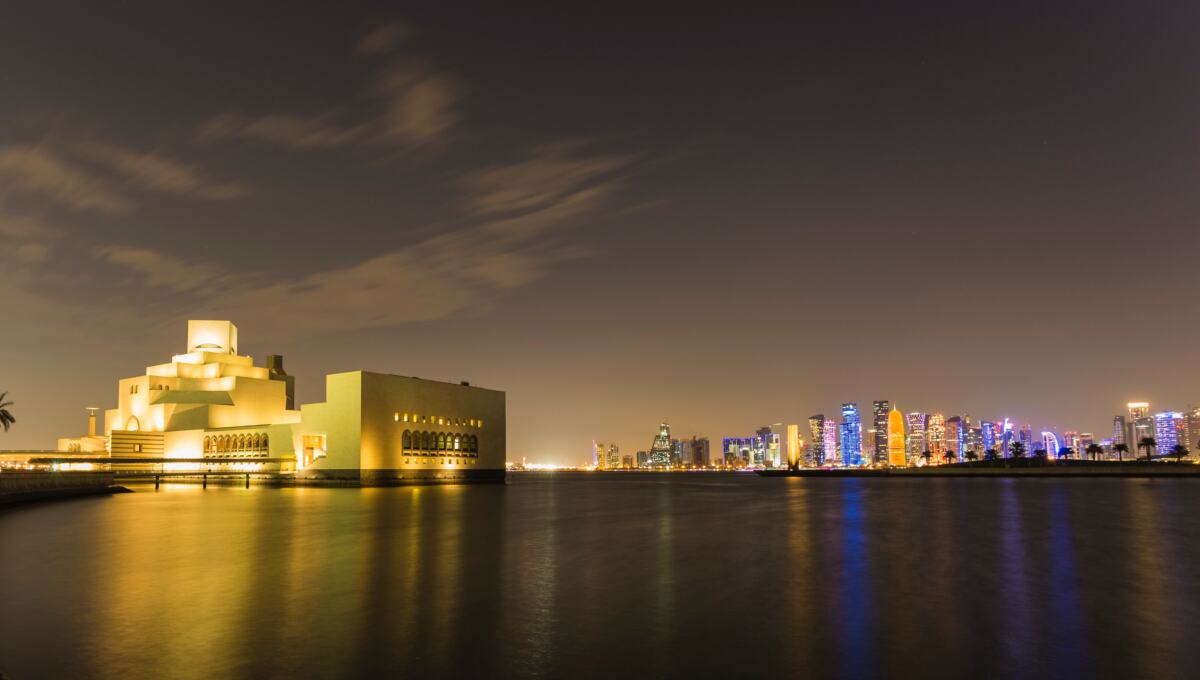 Qatar Airlines Discover Qatar Packages
You will love that Qatar airlines have an amazing stopover package that gives you REALLY heavily discounted hotels in Doha. I'm talking about getting 5-star hotels, for $30 a night. Don't pay $250 as they are listed on booking.com or Agoda. Don't be an idiot and book your own stopover in Qatar. Make your travel arrangements directly with Qatar Airlines and save a bunch of money.
The other great thing about booking the Discover Qatar package (that's what they call it) is that the airline ticket has the stopover for free. What this means is that the taxes and surcharges listed on your ticket breakdown are lower when you book the stopover this way.
For example: booking an open-jaw ticket from Bangkok – Doha – London and choosing to break your flights up with a 3 days stopover in Qatar, will cost you airport fees, entry taxes and departures taxes. Then you will be booking hotels at the rack rates which will run a few hundred dollars.
If you were to head to the Qatar Airlines website and book the same flights using their "Discover Qatar" portal, you will save not only on accommodation but also a bunch of various airport taxes.
Basically, a discover Qatar package is a no brainer if you want to have a short stopover in Doha or Qatar on your next big holiday.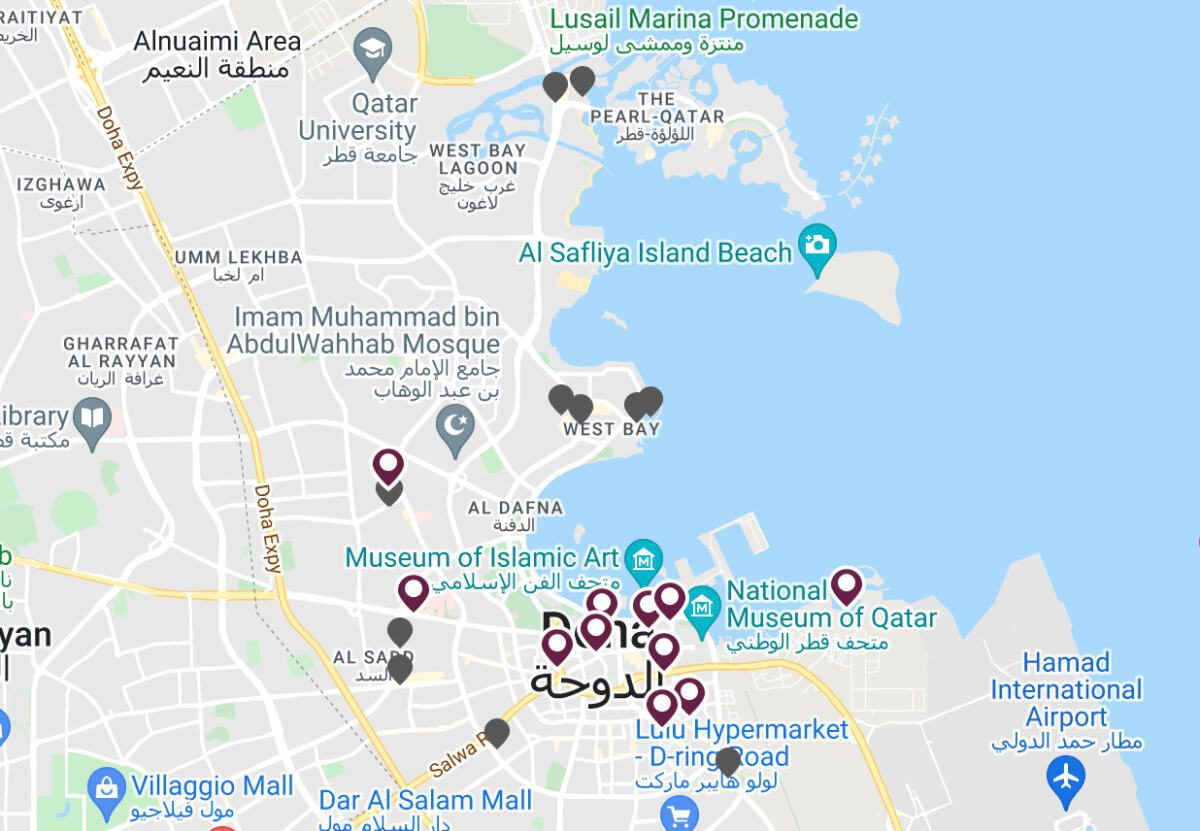 Where to stay in Doha on your Qatar Stopover
Great, so you have your Discover Qatar package booked and you have been emailed the next steps to confirm your hotel choices.
There are hotels ranging from $30 a night to several hundred dollars if you are feeling bougie. Check out the hotels here.
Marriott Marquis City Center
I stayed at the Marriott Marquis City Center for 3 nights. The hotel is connected to a massive shopping mall. Which honestly was the reason I booked it over all of the other available hotels. Doha is not a very walkable city thanks to the heat. So having access to an air-conditioned shopping mall with a food court suited me perfectly.
The Marriot Marquis had exceptional views of the city, a stunning pool area and great restaurant and dining facilities.
Other Doha Hotels for a stopover
Other hotels that look really good are the Alwadi Hotel Doha MGallery and dusitD2 Salwa Doha for their proximity to the Souq Waqif. If you want something with more of a luxury resort feel, the uber lux Grand Hyatt Doha Hotel & Villa and Mondrian Doha situated out at The Pearl Qatar might be better suited.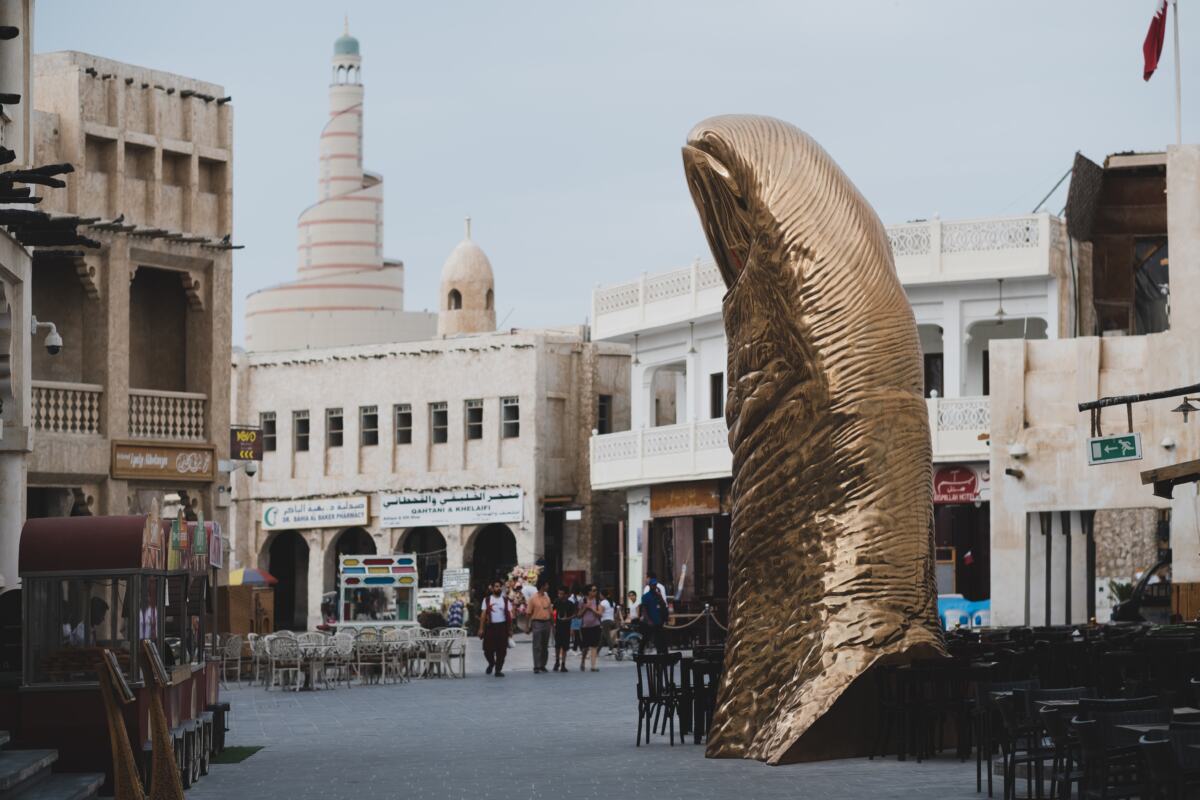 Activities you can do on your Doha Stopover
Doha has a lot of activities to choose from. It's not all shopping malls and Souqs. Althoguh, there is plenty of that too!
Book a sand dune adventure with GetYourGuide. They have some amazing tours including 4×4 dune bashing and Sandboarding. Almost all of them include optional camel riding. Or at the very least a great photo op with a cute camel selfie at sunset.
If you are only staying in Doha for a 1-night stopover, consider doing the city tour and dhow boat cruise. It will allow you to soak in the atmosphere of Doha and see the city a bit more.
There is also a Doha hop on hop off bus for those who prefer to explore on their own a bit more. You can buy tickets through GetYourGuide.
The national museum is a must-see activity while you are in Qatar for a couple of days. The building itself is very beautiful and the inside is quite interesting. It reflects the beginnings of Qatar and how the country came to be the powerhouse of the Middle East that is it today. Tickets are super cheap and you can easily buy them at the entrance. Everything is written in English, so you do not need a guide here unless you really prefer to know more.
The museum of Islamic art is also well worth wandering around if you wish to see beautiful artwork.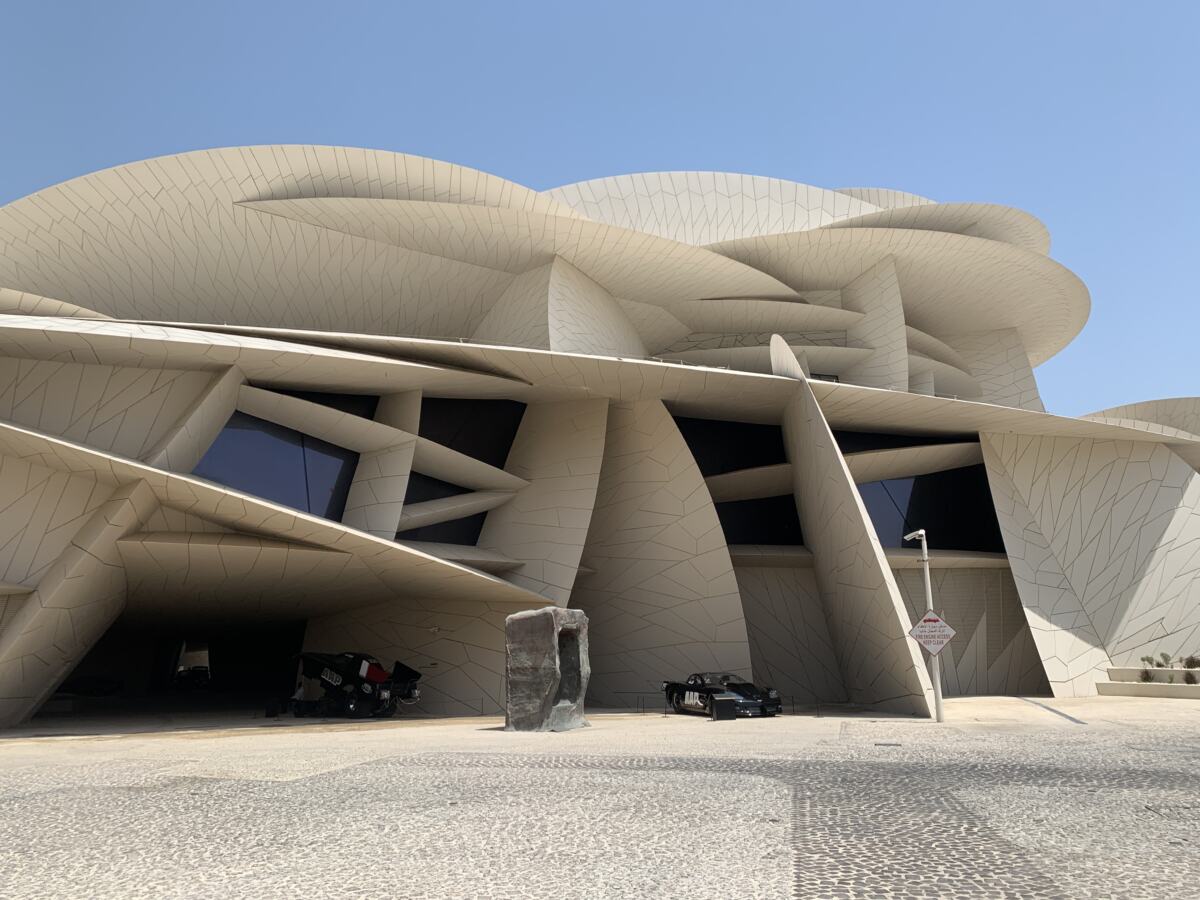 Shopping in Doha
Shopping malls are one of the most popular activities for locals and tourists in Qatar. I have mentioned the two main shopping malls, plus a list of many other large and popular malls. But honestly, Once you have been to one, you have been to them all. They all offer much the same shops, repeating. Unless you are looking for something specific, visiting Villaggio or City Center mall, should suffice.
Shopping malls
Villaggio Mall. This shopping mall is located in the Aspire Zone in the west end of Doha. It is located on Al Waab Street between the Hyatt Plaza and Sports City. It has over 200 stores, including many famous brands in the U.S., U.K., Italian and German markets. People love to visit the Villaggio mall because it is designed like a Venetian city with fake canals and painted roofs. It's a pretty spot to visit for western dining and shopping.
City Center Mall Doha. The City Center Mall is the one that is attached to the Marriot Marquis City Hotel. It is a large mall offering regional & global brands, plus a movie house & an ice rink spread over 5 stories. The food court has a great mix of local and western meal options. It's a great spot to escape the heat.
Other shopping malls that cater to both the local and foreign tourists include:
Mall of Qatar
Q MALL
Al Asmakh Mall
Landmark Mall
Lagoona Mall
Ezdan Mall
Al Hazm
Dar Al Salam Mall
Gulf Mall
The Gate Mall
Mirqab Mall
Bsquare mall
The Mall
Market shopping
Souq Waqif is one of the most popular souqs in Doha and likely Qatar. It is highly recommended that you visit it while you are in Qatar on a stopover. Souq Waqif is a marketplace that sells traditional garments, spices, handicrafts, and souvenirs. It is also home to restaurants and Shisha lounges. The original building dates back at least from the 20th Century in a traditional Qatari architectural style. While it was renovated in 2006, it is reminiscent of a Disney movie set. Visit in the evening as the weather cools a bit, as it is open-air and gets quite warm.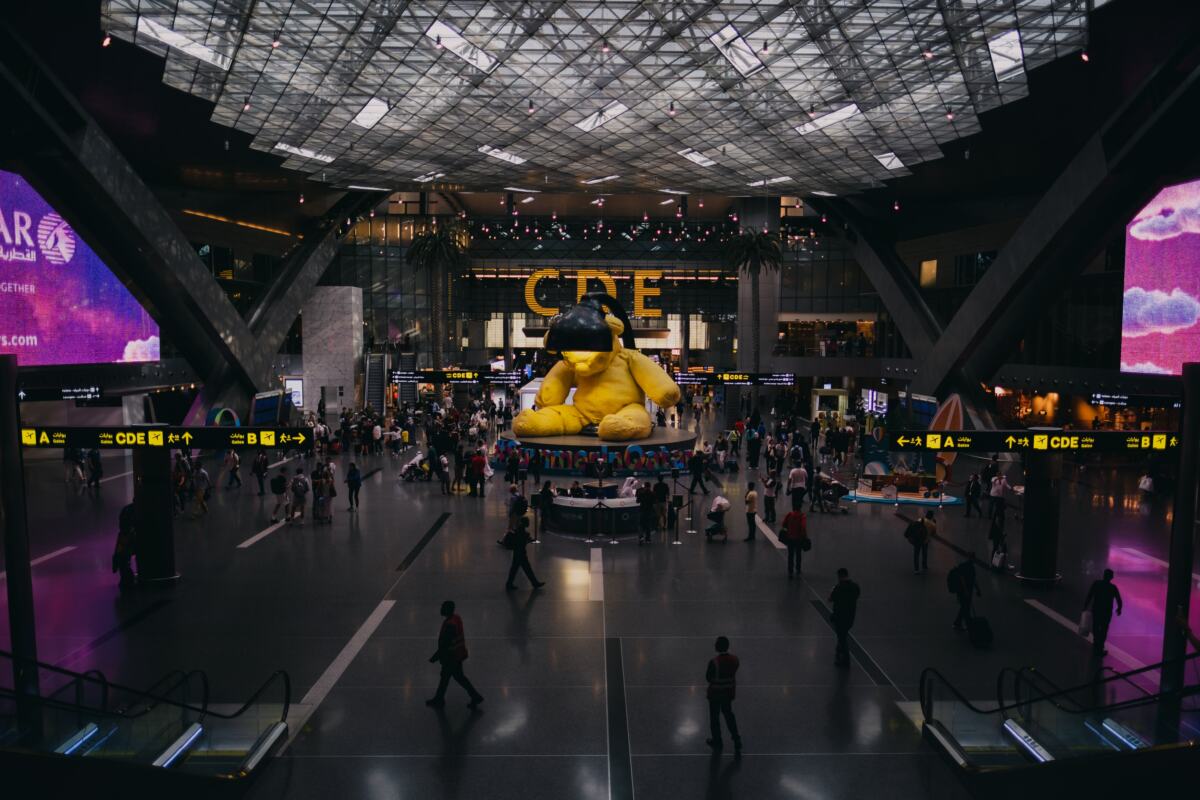 Doha Hamad International Airport
Hamad international airport in Doha has been built with volume in mind. Qatar expects hundreds of thousands of visitors to stream through its airports in 2022 for the world cup. As the hub airport for Qatar airlines, Doha Hamad Airport is already a very busy middle eastern junction. With the impending world cup in late 2022, it will be put to the test.
Everything at the airport is new. Purpose-built. Vast. The facilities are world-class and the staff are well versed. For someone like me, I have many gripes about many things. I do not have any faults with the airport in Doha.
Well, they did take my duty-free gin off me, but that was my own fault. Word of advice. If you are entering Qatar for ANY length of time, alcohol is confiscated upon arrival. You will not be allowed to enter Qatar with booze. No matter what the person selling it to you says in Turkey or otherwise. Alcohol is banned in Qatar.
Hamad International Airport has a huge array of duty-free shopping, restaurants and lounges to visit. Getting from the airport to your hotel is easy. Either book an airport transfer with GetYourGuide or grab an uber/ taxi on arrival. Prices for rideshares and taxis in Doha are exceptionally cheap. Expect to pay less than $10 to get to the cityside hotels.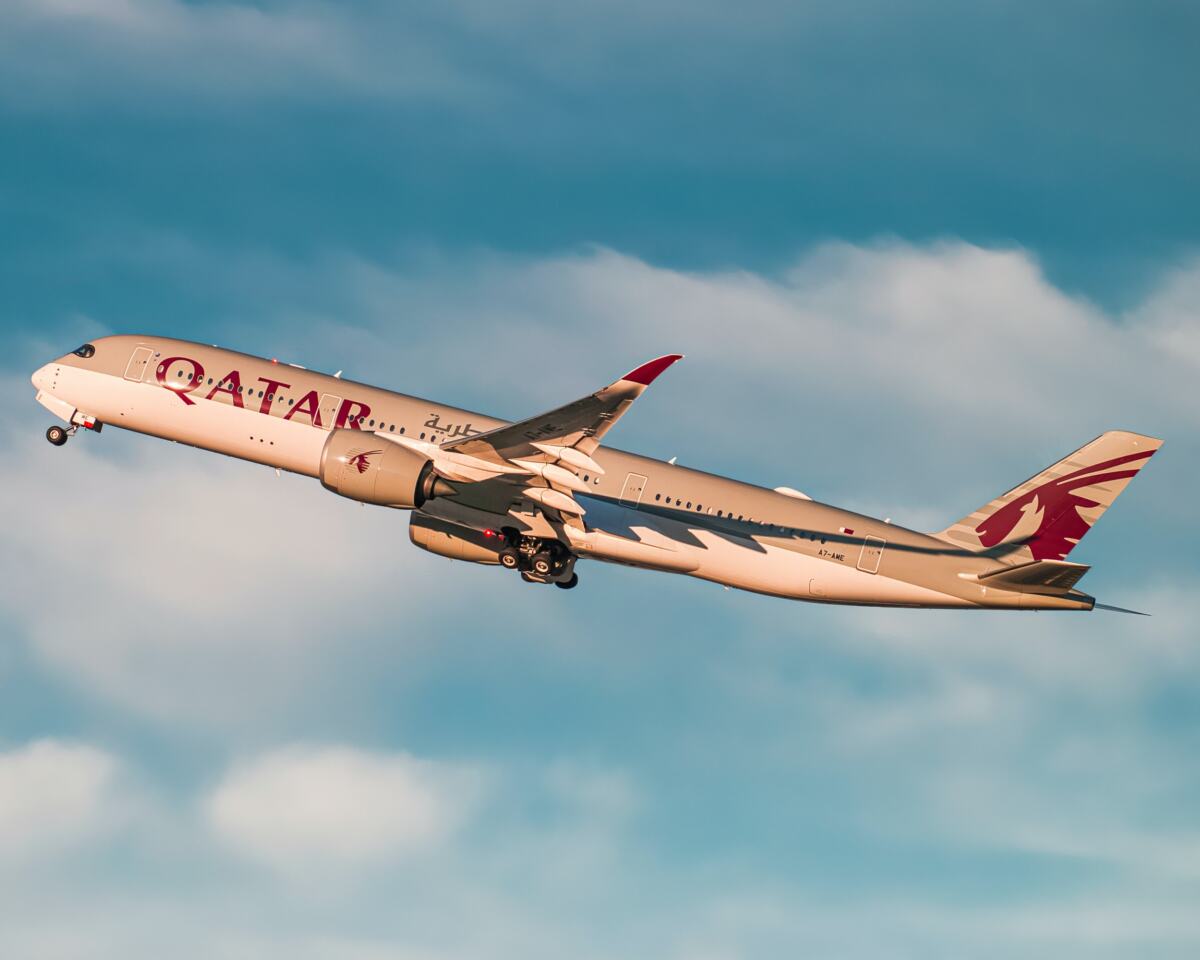 Flying Qatar Airlines
I am all about flying Qatar Airlines. You know, Etihad used to be my favourite airline. I would go out of my way to fly with them. But somewhere along the way, their standards slipped and I no longer bother researching their flights. Instead, I turn to my two new favourite airlines- Turkish and Qatar. Qatar airlines are leaps and bounds ahead of those airlines now in terms of modern aircraft and offering exceptional services on board.
I can only comment on Qatar Economy class at this point (I think? I don't recall flying their business class services yet?) and can honestly say, it is one of the best airlines in the world for economy class flying.
Related: How to fly business class for free
The dining options are great. And drinking alcohol on board is not an issue. While it is a Middle Eastern carrier, Qatar Airlines does observe Ramadan. But they also cater for their very international customers too. On my Qatar stopover package during Ramadan, the staff very happily gave me not one, but 4 glasses of wine at once. Look, I'm not saying I needed them, but it does prove that drinking alcohol onboard Qatar airlines is perfectly acceptable.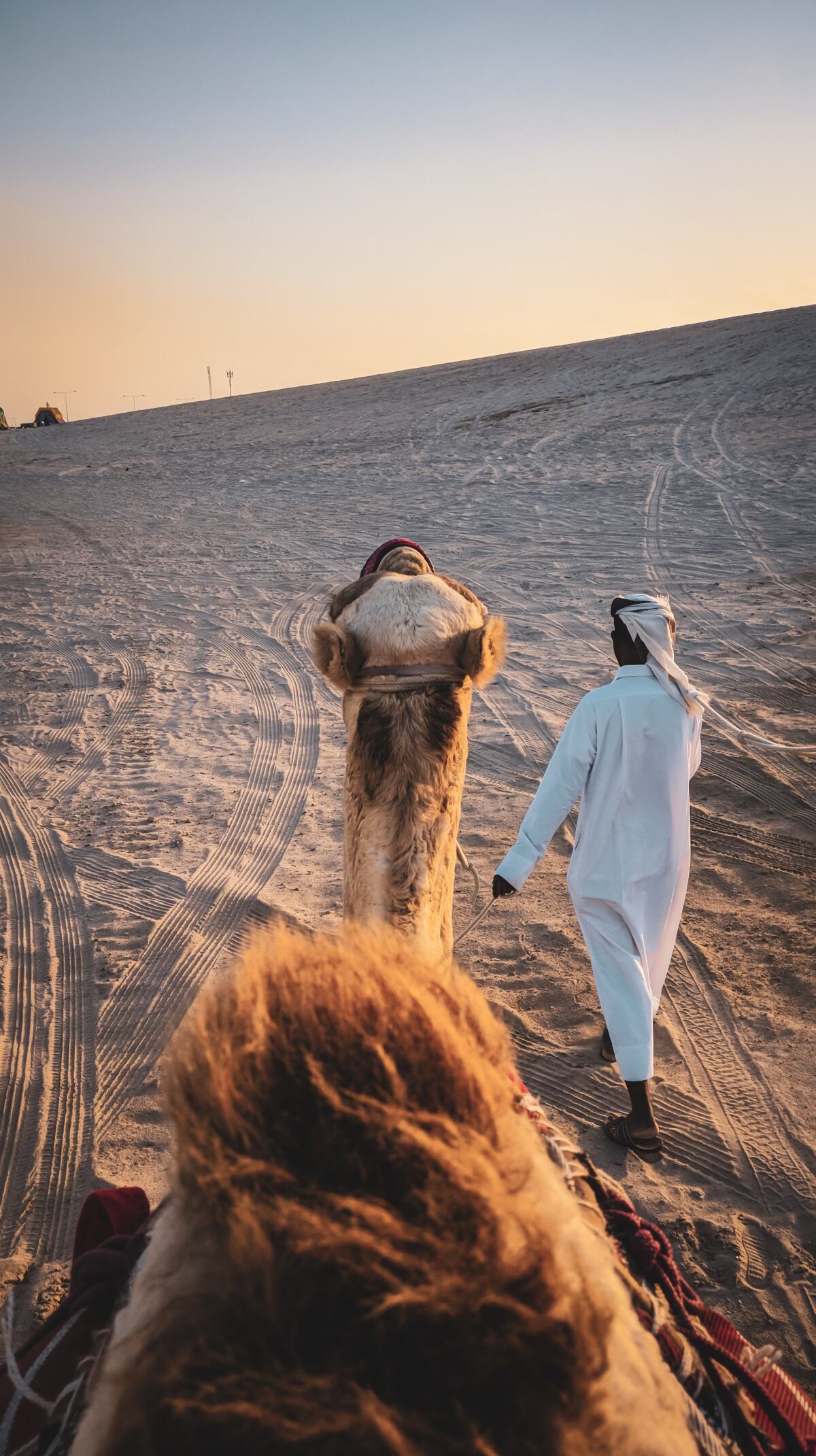 Should I travel to Qatar during Ramadan?
I'm going to be absolutely brutal here. I do NOT recommend travelling to Qatar during Ramadan. If you are Muslim and understand with Ramadan entails, sure, it is probably a beautiful time to visit. If you are not Muslim, do not bother coming. Some people won't want to hear that, but there you go.
If you enjoy eating food and drinking alcohol, Qatar during Ramadan is not for you. I'm all for respecting religions and playing along. However, when you arrive in Qatar you will see that most people here are foreign workers. A simple google estimates over 88% of the people in Qatar are not Qatari nationals. This means an abysmal number of the population in Qatar is actually Muslim. I cannot fathom why Ramadan rules must affect everyone in the country when it is a belief held by so few.
You will see construction workers, all Indian, and not Muslim, working outside in the heat all day. They are not allowed to drink water or eat. Disgusting.
Eating and even drinking water in public are illegal in Qatar during Ramadan. Restaurants are closed. Many of the high-end restaurants close completely during Ramadan. For someone like me, who works as a chef and has a keen interest in food and all of the culinary adventures that come with it. Visiting Qatar during Ramadan was a disappointment of my own doing. I should have known.
People will hate me for being honest here. But it's about managing your expectations. If you are happy travelling to Qatar and being limited on food choices during the day, and not being able to drink alcohol at all, then great book your flight for next Ramadan!
If you prefer to respect someone else's religion while also being able to eat during the day, instead visit a different middle eastern country during Ramadan. Dubai is more liberal and you will be able to still follow Ramadan rules while knowing you won't get arrested for having a sip of water in the heat of the day!
If you do decide to take a layover in Dubai, you may want to check out this post which has a bunch of hot tips for flying on Emirates, and things to do in Dubai Airport.