There are plenty of Mezcal tours in Oaxaca to book when you visit. But you might be wondering, what is Mezcal? And why would I do a Mezcal tour? Can I just do a Mezcal tasting instead? What if I don't drink. alcohol, should I still do a Mezcal Tour?
Thankfully, I spent a bunch of time on Oaxaca figuring out these questions for you, so you can make an easy decision about what Mezcal tour you want to do. Or, if a simple Mezcal tasting will keep you entertained.
Read more: the 5 best restaurants in Oaxaca, from a chef's perspective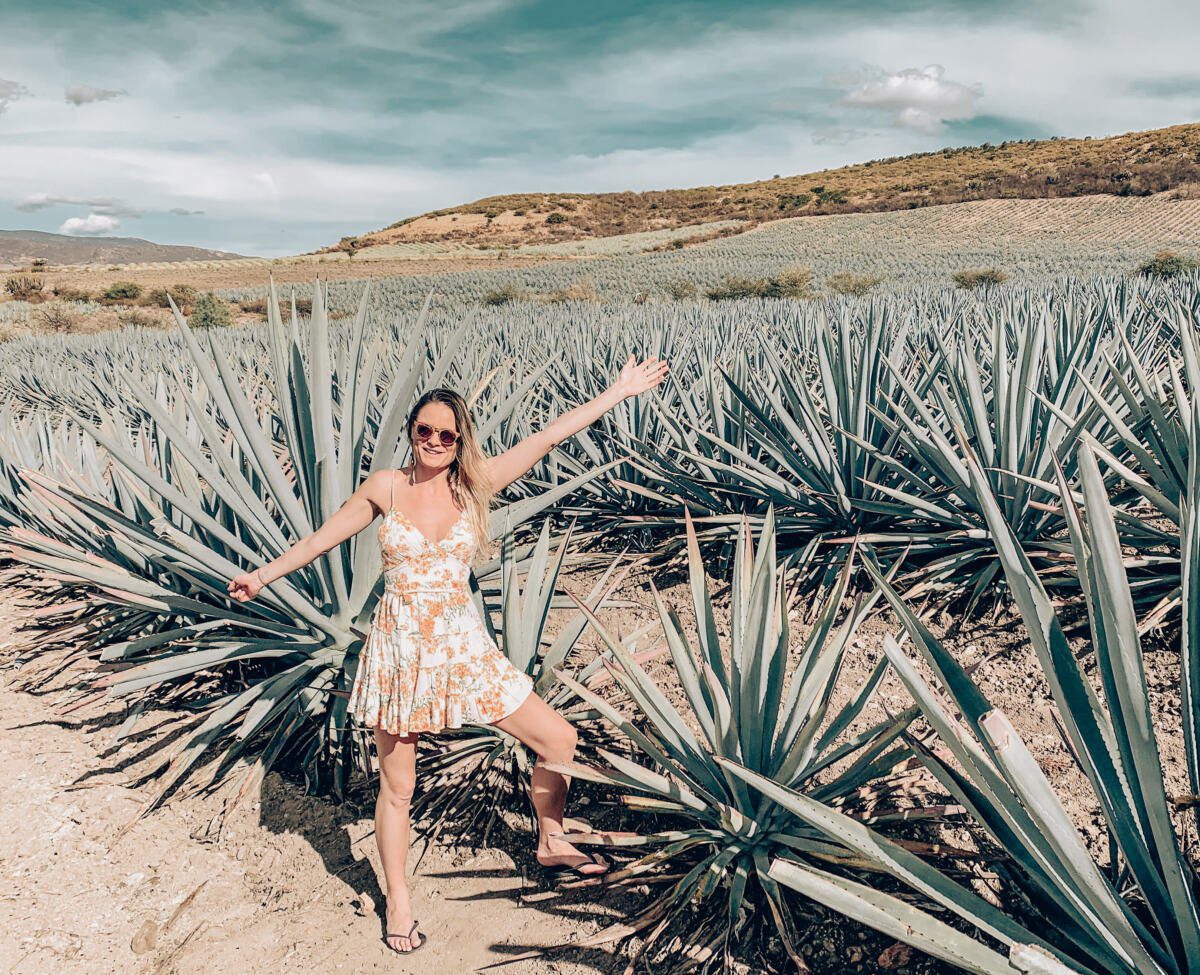 What is Mezcal?
Mezcal is different to Tequila. But tequila is more famous and recognised. You might even think they are the same thing! And that's ok, that's why you are interested in doing a Mezcal tour and tasting, to learn more.
The state of Oaxaca produces 80% of the world's mezcal supply, so doing a tour or a tasting here makes sense. The state of Oaxaca has a long history of mezcal production, and the drink is deeply ingrained in the culture of the region. There is a saying "Para todo mal, mezcal, y para todo bien, también; y si no hay remedio litro y medio" ("For all bad, mezcal, and for all good, as well; and if there is no remedy, liter and a half")
There are many types of mezcal, but the most common are tepeztate, tobala, espadín, arroqueño, and tobasiche. Oaxaca mezcal is different to tequila and tastes smoky. Mezcal is made from the agave plant, which is native to Mexico. The plants are harvested and the hearts of the plants, known as piñas, are cooked. The cooked piñas are then mashed and fermented. Mezcal is distilled twice, and sometimes more, to produce a final product that is between 35% and 55% alcohol by volume.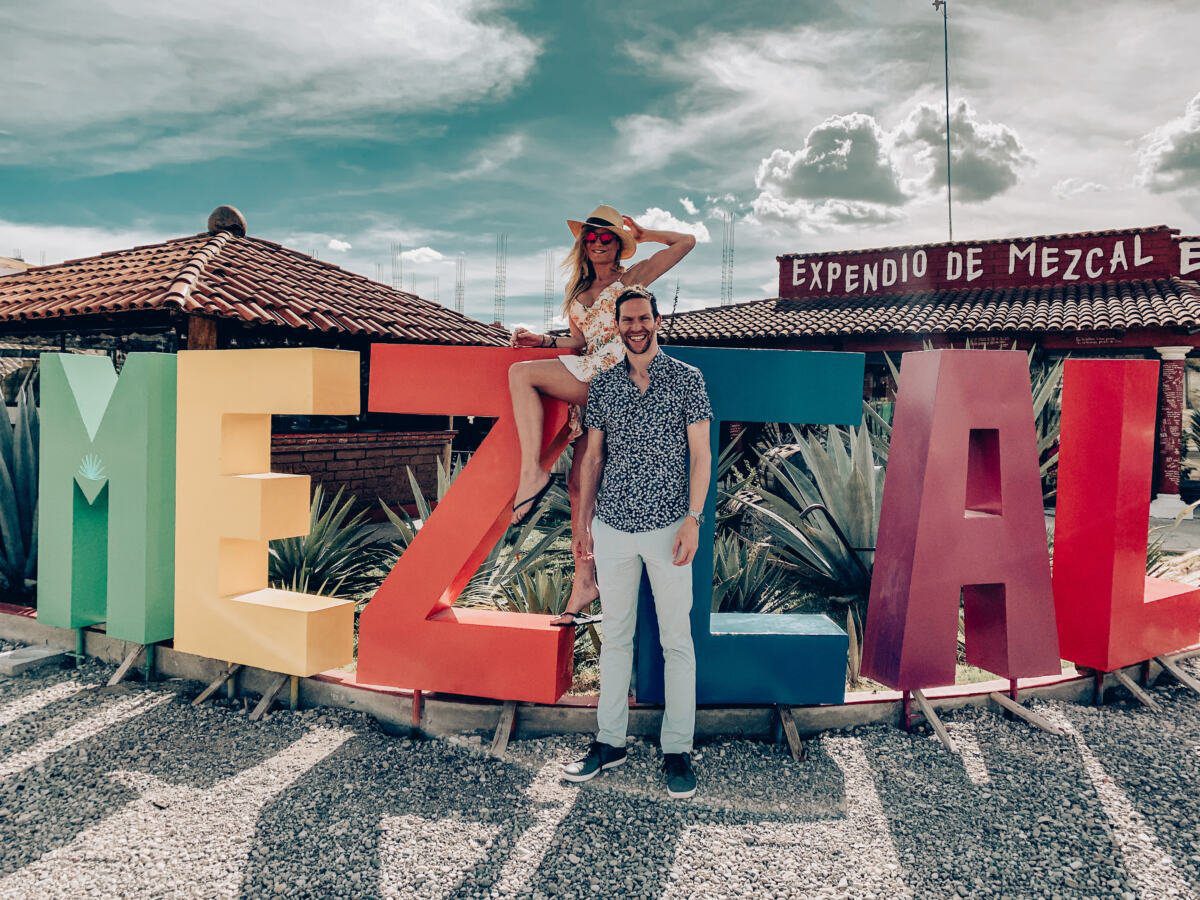 What is a Mezcal Tour?
A mezcal tour in Oaxaca is one of the activities you should really try to do! Even if you do not drink, you will enjoy this tour.
The guide will drive you to Mitla, a popular area for tours to start for Mezcal tasting. From there, some offer a chance to explore the ruins in Mitla, and others get stuck into the Mezcal. If you aren't much of a drinker, I suggest booking a day trip that focuses on the town and ruins more.
A short visit to the Zapotec village of Teotitlán del Valle is often included but check with your tour guide before booking.
If you prefer to drink up, read on…
The tour guide will have a particular Mezcal factory that they have connections with. They are all very similar and the process of making mezcal is the same. In fact, the Mezcal process hasn't changed in over 200 years! SO no matter what factory you visit, the experience will be similar.
The tour I did, allowed us to try any of the 20 or so variations of Mezcal. I have to be honest, you will get quite drunk, if like me, you choose to swallow each tasting! haha.
You will learn more about the plants used and the variations of Mescal they produce. You will also learn more about the production of artisanal Mezcal and what makes Mezcal different from Tequila.
Book your Mezcal tour with GetYourGuide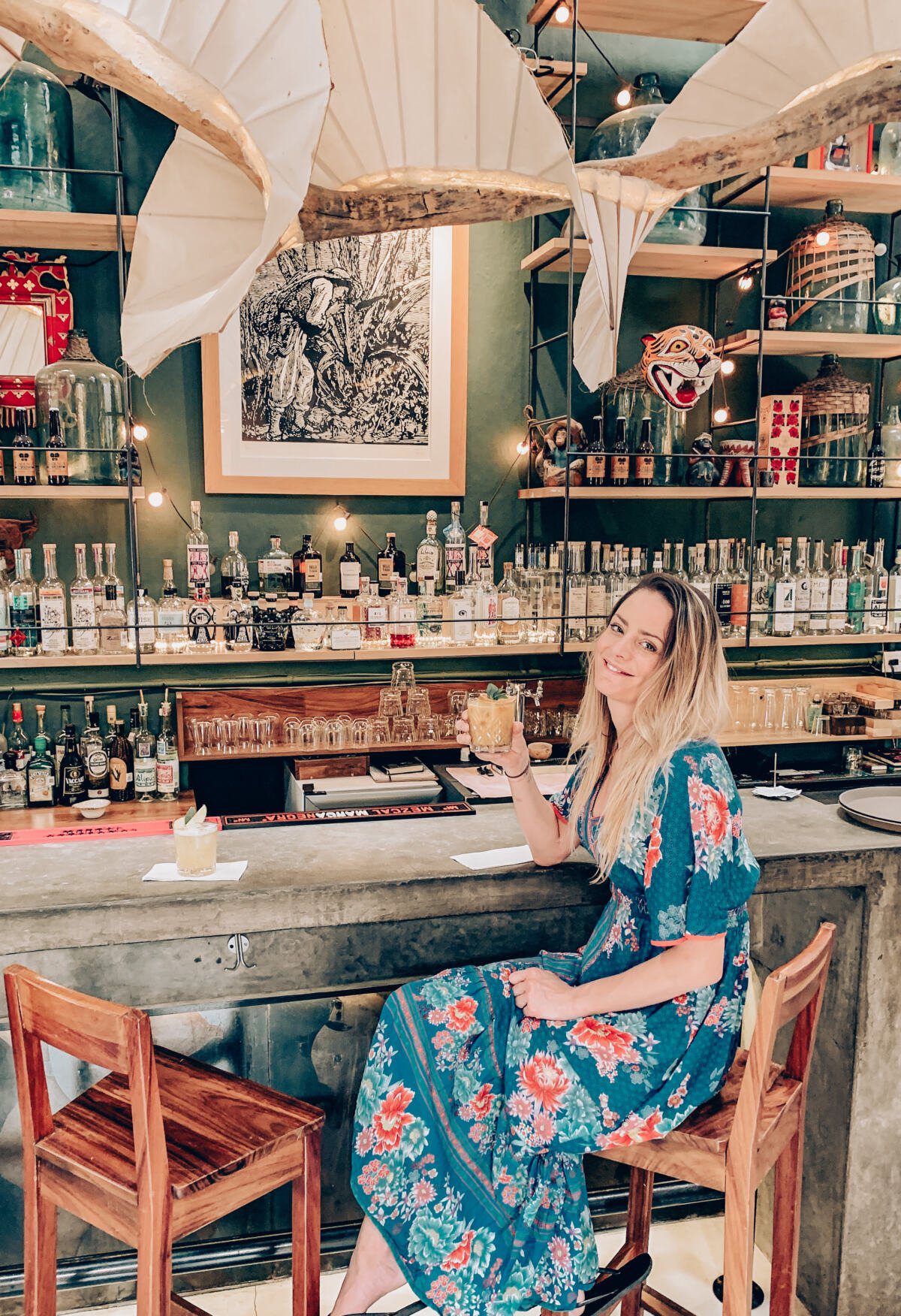 What is a Mezcal tasting?
If you prefer to just drink your mezcal without any of the learning, that's ok too! In fact, the town of Oaxaca and many of the bars within it have organised a mezcal tasting tour that you can do yourself!
Just find the free passport booklet on the counter of the bar and start drinking. You will get a stamp for every mezcal you try at each bar, and once you have a full booklet, you can trade it in for a free Oaxaca teeshirt!
If the bar is quiet, most barmen are only too happy to discuss the mezcals with you in more depth. Or organise a mezcal flight based on your preferences. It's a great way to get the chance to try all of the variations of Mezcal, without having to do a full day tour.
If you are short on time, or you don't care to learn the process of the mezcal production, just pull up a chair at the nearest hipster bar in Oaxaca and let the staff help you out!
Either way, you will have a good time drinking mezcal in Oaxaca