It's barely written about in guidebooks and if it is spoken about, it's never anything nice.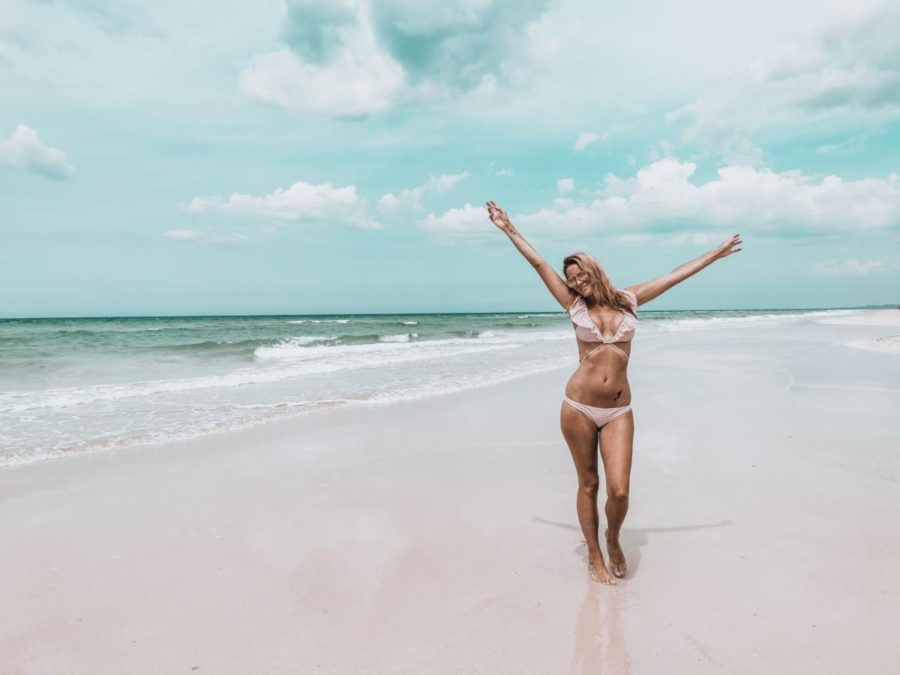 I have a feeling it's been written about negatively for a reason. Everyone wants to keep this local secret beach in Havana to themselves. And I understand that.
ALSO READ: 3 things to do in Viñales Cuba for under $10
But I also want to share the secret beach in Havana with you!
The beach is gorgeous. It is an almost unspoilt paradise, less than 30 minutes from downtown Havana, Cuba. The water is clean and clear and the waves are small.
I first visited this beachside town in 2011. There wasn't much there then, and there still isn't much going on now. Which is perfect! The crowds are manageable and local. It really is a secret beach right out there in the open.
Tourists are told to avoid the area in most publications I've read, which keeps the beach local and secret
Let the first time travellers stick to the overpriced crammed beaches of Varadero, Cuba. I'm sure they will enjoy paying $10 for a watered-down mojito and $5 for a fancy sun lounger. Oh, and being surrounded by loud obnoxious package tourists and their equally rude children. Gross. Not for me. No thanks. Give me this local secret beach in Havana any day!
RELATED: Dinner at the best paladar in Havana, Cuba
Visit the secret beach in Havana
Getting here is reasonably easy. Just grab a taxi from Havana and ask them to take you to Hotel Gran Caribe Club Atlántico. From there, you just have to walk to the public access of the beach, about 20 meters. Easy.

What facilities does the beach have?
There is a car park if you drove yourself. They also allow your taxi driver to park there too if you have made a 2 way deal with a driver for the day. Parking is cheap, and you pay at the exit. It's $1 or so for a few hours, and the parking attendant also watches your car, so it's safe.
On the beach, there are sun loungers you can rent for $3 a day. Yes, the whole day! An umbrella is an additional $1.
There were some beach boys roaming the beach offering to rent surfboards, windsurfers etc, but I didn't see anyone using them. The beach is better for swimming. There were plenty of families with small children playing in the shallows. I couldn't tell if the waves get big enough to surf on later.
If you walk around the main town, you won't find much going on. A couple of hotels there have basic restaurants if you want a ubiquitous cheese sandwich. Otherwise, bring snacks and drinks from Havana.
This is one of my favourite beaches in Cuba, but it's easily the best secret beach in Havana Cuba. But, well, now you all know! I hate secrets anyway.
Are you looking for more quirky and off the beaten track things to do in Cuba? Click here.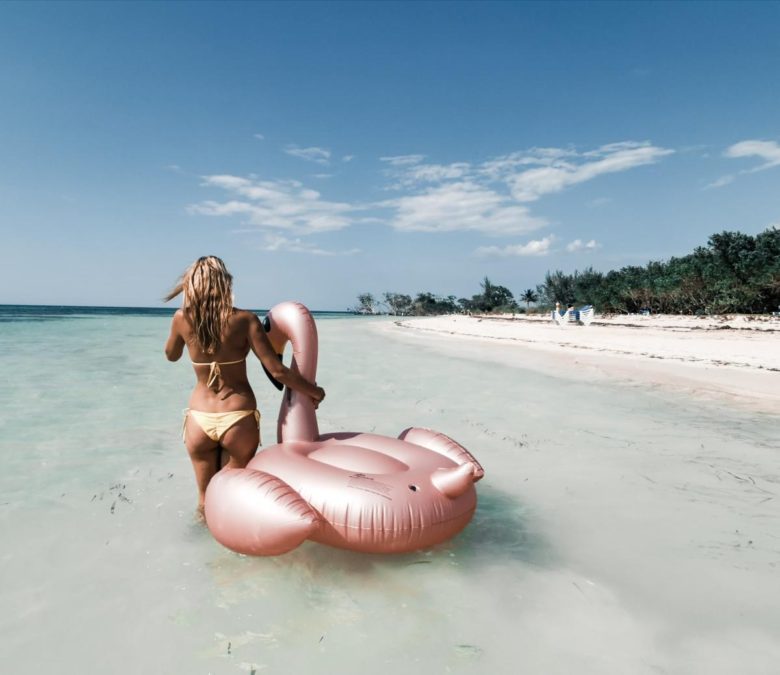 Looking for secret beaches in Costa Rica?